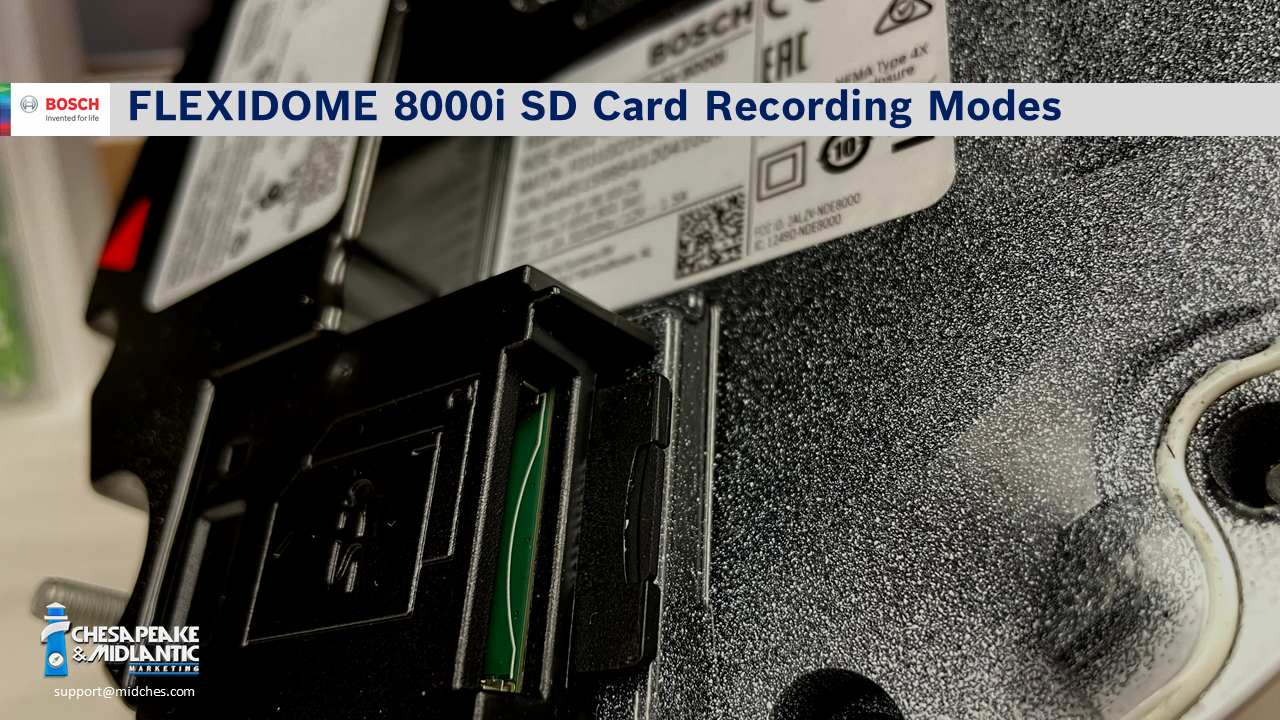 One of the less-often discussed, yet significant benefits of using a Bosch FLEXIDOME 8000i PTRZ camera is the onboard dual SD card slots. In this video, Rick Bennett and Brad Castillo discuss the various modes available for the dual SD card slots on the camera.
Watch here >>
More about the FLEXIDOME 8000i
Since security cameras became mainstream for protecting facilities years ago, installers and end users have had to find ways to overcome a variety of challenges from installation headaches to resolution shortcomings to expensive price tags. These challenges resulted in higher installation and maintenance costs as well as inferior and unacceptable video evidence after an incident.
And while the videos below may be compelling, nothing substitutes for a live demonstration at your facility.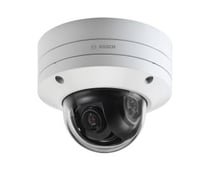 Everyone from the end user to the security integrator to the police officer responding to an incident yearned for a better technology solution. System deployment costs were often cost prohibitive and criminals were unable to be prosecuted or even identified.
Below, our team discusses and evaluates the FLEXIDOME starlight 8000i in several videos to give you a peek at the new technology.
The FLEXIDOME starlight 8000i delivers up to 4K resolution with a dramatic decrease in installation and maintenance time and related costs. The ultra-high resolution, hands-free setup dome camera simplifies installation and programming and delivers unparalleled images, day or night.
Bosch is pushing the technological boundaries with the launch of the FLEXIDOME IP starlight 8000i fixed dome cameras. Developed with Bosch's starlight technology, HDR, plus HD 1080p, 6 megapixel, or 4K Ultra HD resolution to provide detail even in extreme low-light situations. The value of this superior clarity is enhanced with the built-in state-of-the-art Intelligent Video Analytics, which provides incredible accuracy even in challenging conditions and over expansive areas. It's also smart enough to interpret data to a level of detail that goes beyond the requirements of security alone and provide tangible benefits to your business.
The cameras capture images in exceptional detail (up to 4K ultra HD with starlight and HDR), feature the latest bitrate management techniques, data security measures and state-of-the-art Intelligent Video Analytics, which delivers incredible accuracy in high security applications and interprets captured data for smart decision-making that goes beyond security.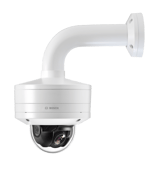 HANDS-FREE, REMOTE FIELD OF VIEW ADJUSTMENT
FLEXIDOME IP starlight 8000i cameras have a unique 3-step concept for simple installation, because with wireless configuration there's no need to detach the bubble or manually point the camera to the required field of view. Commissioning can also be done remotely, reducing installation time by up to 75%
The camera's remote commissioning functionality makes sure installation and commissioning can be done in very little time. Using a PC or a mobile device with the Bosch Project Assistant app, you can pan, tilt, roll and zoom (PTRZ) and point the camera to the required field of view with a single click - without ever having to touch the camera or lens.
1080p, 6MP, or 4K - YOU CHOOSE
The FLEXIDOME IP starlight 8000i cameras offer starlight technology and High Dynamic Range with up to 4K resolution to provide crisp and highly detailed images in even extreme low-light situations.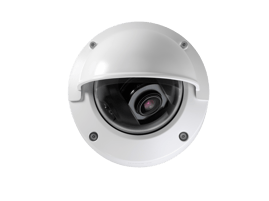 Fast moving objects are easily captured with frame rates of up to 60 frames per second. It delivers excellence in video security and data management and has built-in state-of-the-art Intelligent Video Analytics as standard.
WHAT'S IN THE BOX AND HOW CAN IT BE MOUNTED?
A full line of universal accessories are available that allow a consistent design across different platforms and a wide range of installation possibilities. Several dedicated accessories are available that seamlessly fit to the camera and expand the different installation options over previous generations. Available options include: a paintable cover, an on-camera weather protector, a clear or tinted replacement bubble, in-ceiling mounting kits, a surveillance cabinet with power and fiber optic options and different mounting options.
Watch mount configuration videos here >>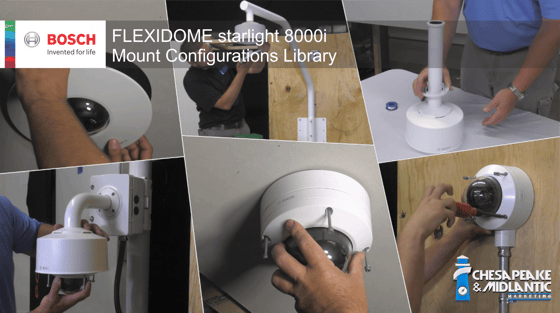 REMOTE COMMISSIONING AND SETUP
Installing a professional IP video surveillance camera has never been so easy. In fact, as an installer, you'll never want to go back to the old methods of installing cameras again. We've simplified the installation and commissioning stages to such a degree that they can be done in very little time.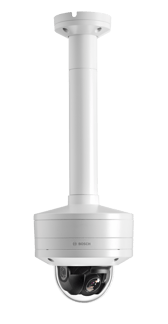 With the FLEXIDOME IP starlight 8000i 's remote commissioning functionality there's no need to go up and down ladders. Using a PC or a mobile device with the Bosch Project Assistant app, you can pan, tilt, roll and zoom (PTRZ) and point the camera to the required field of view with a single click - without ever having to touch the camera or lens.
Wireless or remote configuration and commissioning can also be done at a later stage once all cameras have been installed. Simply connect the Bosch Project Assistant app, available for iOS, Windows or Android, wirelessly to the camera. Or connect to the camera remotely via the network using the camera's web interface or the Bosch Configuration Manager.

Starlight performance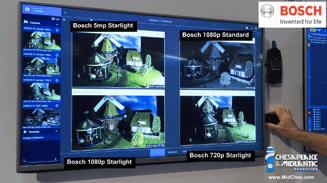 The latest sensor technology combined with the sophisticated image processing and noise suppression results in an exceptional sensitivity in color. The low-light performance is so good that the camera continues to provide excellent color performance even with a minimum of ambient light.

High Dynamic Range
The high dynamic range mode is based on a multiple exposure process that captures more details in the highlights and in the shadows even in the same scene. The result is that you can easily distinguish objects and features, for example, faces with bright backlight. The actual dynamic range of the camera is measured using Opto-Electronic Conversion Function (OECF)
analysis according to IEC 62676 Part 5.

Scene modes


Nine configurable modes are provided with the best settings for a variety of applications. In one click fully optimized image settings can be selected to suit the conditions. Different scene modes can be selected for different situations such as traffic or retail environments.
Intelligent streaming
Smart encoding capabilities, together with Intelligent Dynamic Noise Reduction technology and analytics, make the bandwidth consumption drop to extremely low levels. Only relevant information in the scene, like motion, or objects found with the analytics, need to be
encoded. The camera is capable of quad streaming which allows the camera to deliver independent, configurable streams for live viewing, recording, or remote monitoring via constrained bandwidths. Each of these streams can be adapted independently to deliver high quality video, perfectly tailored to purpose, while reducing bit rate by up to 90% compared to a standard camera.
H.265 high-efficiency video encoding
The camera is designed on the most efficient and powerful H.264 and H.265/HEVC encoding platform. The camera is capable of delivering high-quality and high-resolution video with very low network load. With a doubling of encoding efficiency, H.265 is the new compression standard of choice for IP video surveillance systems.

Recording and storage management
Recording management can be controlled by the Bosch Video Recording Manager application, or the camera can use local storage and iSCSI targets directly without any recording software. ONVIF and the available SDK, provides seamless integration to rd party software. Local storage can be used for recording "at the edge" or for Automatic Network Replenishment (ANR) technology to improve the overall recording reliability. Pre-alarm recording in RAM reduces bandwidth consumption on the network and extends the effective life of the memory card.

Advanced edge recording
Advanced edge recording provides the most reliable storage solution possible due to the combination of the following functionalities:
• Dual SD cards that can be set up as either:
– Mirrored, for redundant storage
– Fail-over, for extended service intervals
– Extended, for maximum retention time
• Industrial SD card support allows for extreme lifetime
• Health monitoring of industrial SD cards provide early service indications
Intelligent Video Analytics on the edge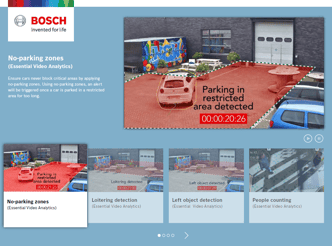 The camera includes the latest release of the Intelligent Video Analytics application from Bosch. Specifically designed for the most demanding environments. It delivers the highest levels of accuracy for mission-critical applications such as perimeter protection of airports, critical infrastructures and government buildings, border patrol, ship tracking and traffic monitoring (e.g. wrong-way detection, traffic counts, monitoring roadsides for parked cars).
Intelligent Video Analytics is extremely resistant to false triggers caused by challenging environments with snow, wind (moving trees), rain, hail, and water reflections. It is ideal for providing automatic object detection over large distances.

The set-up of Bosch's video analytics is also second to none, which is great news for installers. Should your customer decide to use Intelligent Video Analytics, configuration and calibration couldn't be easier. Simply enter the height of the camera and the rest of the calibration is carried out by the video analytics itself based on information provided by the camera's built-in gyro sensor.

DORI coverage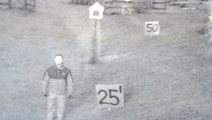 DORI (Detect, Observe, Recognize, Identify) is a standard system (EN-62676-4) for defining the ability of a camera to distinguish persons or objects within a covered area.
Data security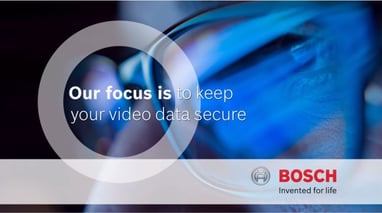 Special measures ensure the highest level of security for device access and data transport. On initial setup, the camera is only accessible over secure channels and enforces a password. Web browser and viewing client access can be protected using HTTPS or other secure protocols that support state-of-the-art TLS 1.2 with updated cipher suites including AES encryption with 256 bit keys. No software can be installed in the camera, and only authenticated firmware can be uploaded. A three-level password protection with
security recommendations allows users to customize device access.

Network and device access can be protected using 802.1x network authentication with EAP/TLS. Superior protection from malicious attacks is guaranteed by the Embedded Login Firewall, on-board Trusted Platform Module (TPM) and Public Key Infrastructure (PKI)
support.
The advanced certificate handling offers:
• Self-signed unique certificates automatically created when required
• Client and server certificates for authentication
• Client certificates for proof of authenticity
• Certificates with encrypted private keys
System integration and ONVIF conformance
The camera conforms to the ONVIF Profile S, ONVIF Profile G and ONVIF Profile T specifications. For H.265 configuration, the camera supports Media Service 2, which is part of ONVIF Profile T. Compliance with these standards guarantees interoperability between network video products regardless of manufacturer. Third-party integrators can easily access the internal feature set of the camera for integration into large projects. Visit the Bosch Integration Partner Program (IPP) website for more information.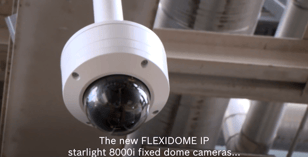 Contact our team for system design assistance >>