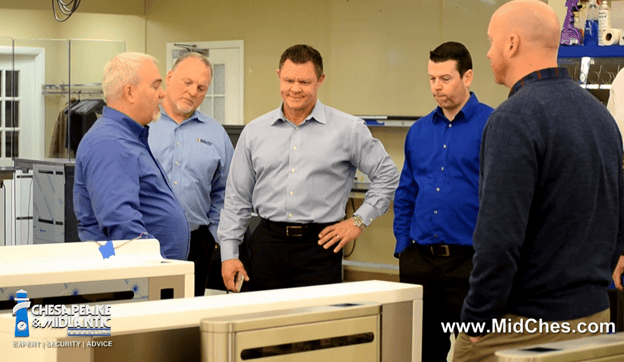 Our team prides itself on gaining a deeper knowledge than anyone else about the security solutions we recommend.
We headed to the airport bound for Laconia, New Hampshire to meet more of the team from Orion Entrance Control and see their manufacturing and assembly processes first hand. Watch the video below as we make the journey, meet the people, and observe the processes. This is just one of the ways that we bring increased value to our partners' projects...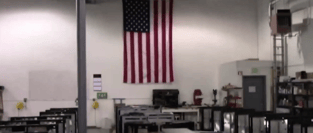 Turnstiles: Custom Made in the USA by Orion Entrance Control
New Hampshire — WMUR — featured Orion Entrance Control in their 'Granite State Made' series. WMUR showcased Orion's custom, American-made, and technologically-advanced turnstiles.
Autodesk Seek helps architects, consultants, designers, and engineers source product information to enhance building design process.
In the competitive security market, the strategy for getting ahead is getting designed into new projects. To do that, it is essential to have BIM (Building Information Modeling) models and CAD drawings ready to go. Orion Entrance Control, Inc., a leading manufacturer of innovative and customized entrance control lanes such as turnstiles, has taken this strategy further by helping architects, consultants, and engineers to easily find and access its 3D CAD and BIM models on Autodesk Seek, a web service that helps designers quickly discover, preview and download high-quality 3D information
According to a report from McGraw Hill Construction, BIM adoption in North America has grown from 17 to 70 percent based on multi-year trend analysis and user ratings from 2007-2012. Based on this and other research, Steve Caroselli, president of Orion Entrance Control, Inc., recognized that the migration to 3D CAD platforms that offer visualization, simulation and enhanced analytics is transforming the design process. Caroselli was determined that Orion ECI offer the cutting-edge tool on their products.
"We are thrilled to work with Autodesk to have its Seek service offer the entire line of Orion's entrance control products in Autodesk Revit and BIM models," stated Orion Entrance Control, Inc. President, Steve Caroselli.
Orion Entrance Control, Inc., has listed Orion's entrance control lanes on Autodesk Seek including3D Building Information Modeling (BIM) models, 2D drawings, installation instructions, data sheets, and product specifications of Orion's barrier products. Architects, engineers and integrators can go to seek.autodesk.com and find Orion's CAD and BIM applications. For the architects and consultants, this means no downtime during the design phase, from needed specs or other information. Autodesk Seek is integrated into Autodesk AutoCAD and Autodesk Revit design platforms.
"Autodesk is very pleased to add Orion Entrance Control and the company's innovative access control systems to Autodesk Seek for those designing turnstiles for high-rise buildings, government centers, education campuses and corporate headquarters," said Patrick Aragon, product line manager, Autodesk. "As a pioneer in the category, Orion is helping to lead the way for their industry and bring more variety to the only BIM product library native to Autodesk Revit."
Overall, Orion Entrance Control, Inc. not only empowers architects, consultants, and engineers by listing their access control barriers on Autodesk Seek, but has leveraged a competitive edge by offering such a value-added tool. About Orion Entrance Control, Inc.
Headquartered in New Hampshire, Orion Entrance Control, Inc. is a proud to be shipping projects globally. Orion ECI is an American manufacturer of architecturally-pleasing optical access control solutions for high-rise buildings, government centers, education campuses and corporate facilities.
"Custom is standard" at Orion.
Autodesk, AutoCAD, Revit and Seek are trademarks or registered trademarks of Autodesk, Inc. and/or its subsidiaries and/or affiliates, in the USA and/or other countries. All other brand names, product names, or trademarks belong to their respective holders.
Contact our team to assist with project design.