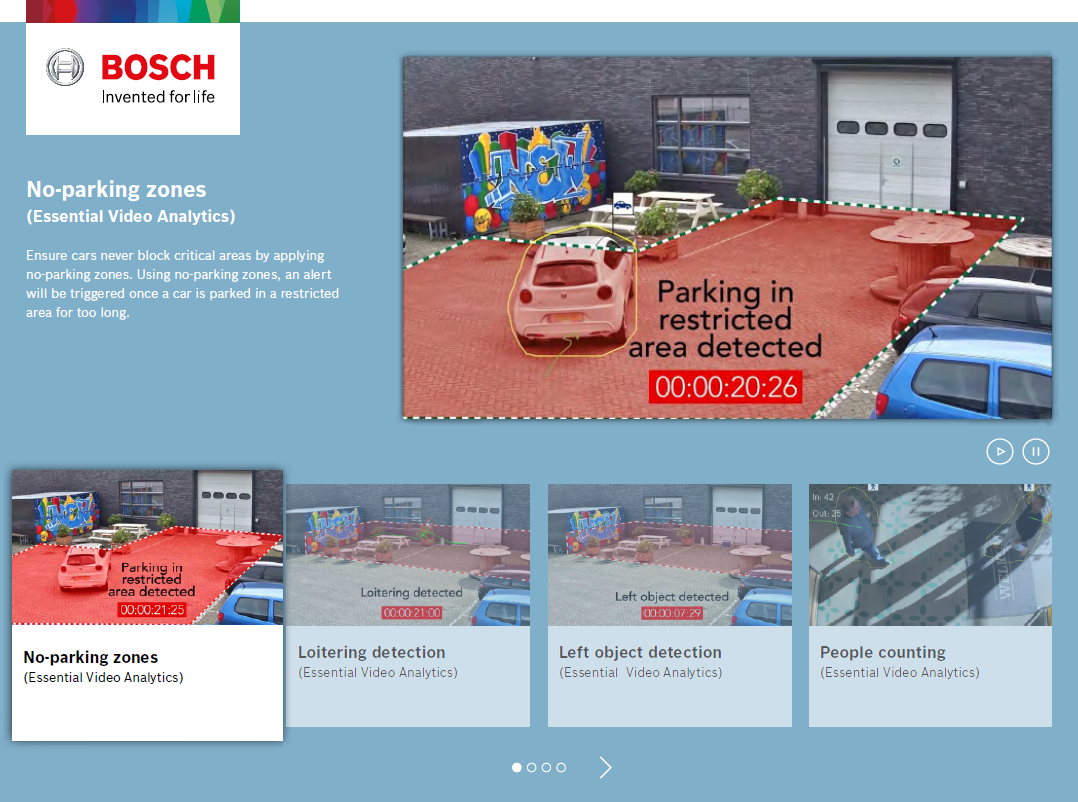 A single resource where you can watch multiple sample videos of high-performance, camera-based video analytics is now at your fingertips.
End Users and Specifiers: fully understand the alerts possible, built inside of nearly every Bosch camera
Security Dealers: provide your customer with a comprehensive video analytics capabilities presentation
Here's just one example where a security camera, now a detector, can alert security officials that a person is approaching and breaching a secure facility:
Security professionals can watch more examples of video analytics that can detect specific behaviors:




These behavior alert rules can also be applied to video that has been previously recorded, making post-incident investigation faster. Bosch calls this capability Forensic Search.


Download the video examples here: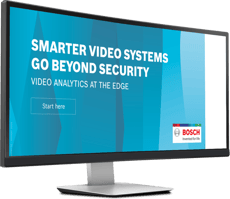 Online and Classroom Training by Bosch >>

Contact our team for a personal video analytics webinar or system design here