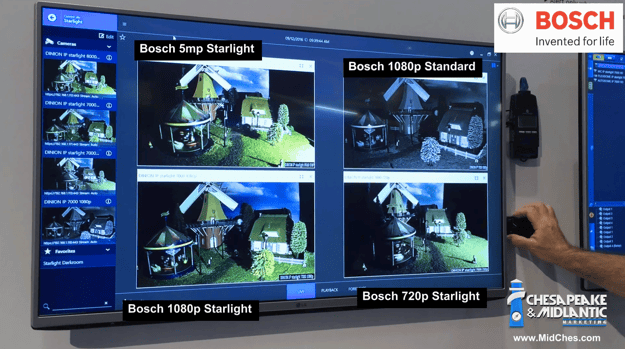 An interesting, and eye-opening, demonstration shown at ASIS at the Bosch exhibit: new upgrades to the Starlight family of cameras with dramatically improved low light imaging capabilities.
Check out the video we made on the ASIS show floor which compares non-Starlight to old Starlight to the newest Starlight...
Check out these resources that shed light on the proper low-light imaging path...