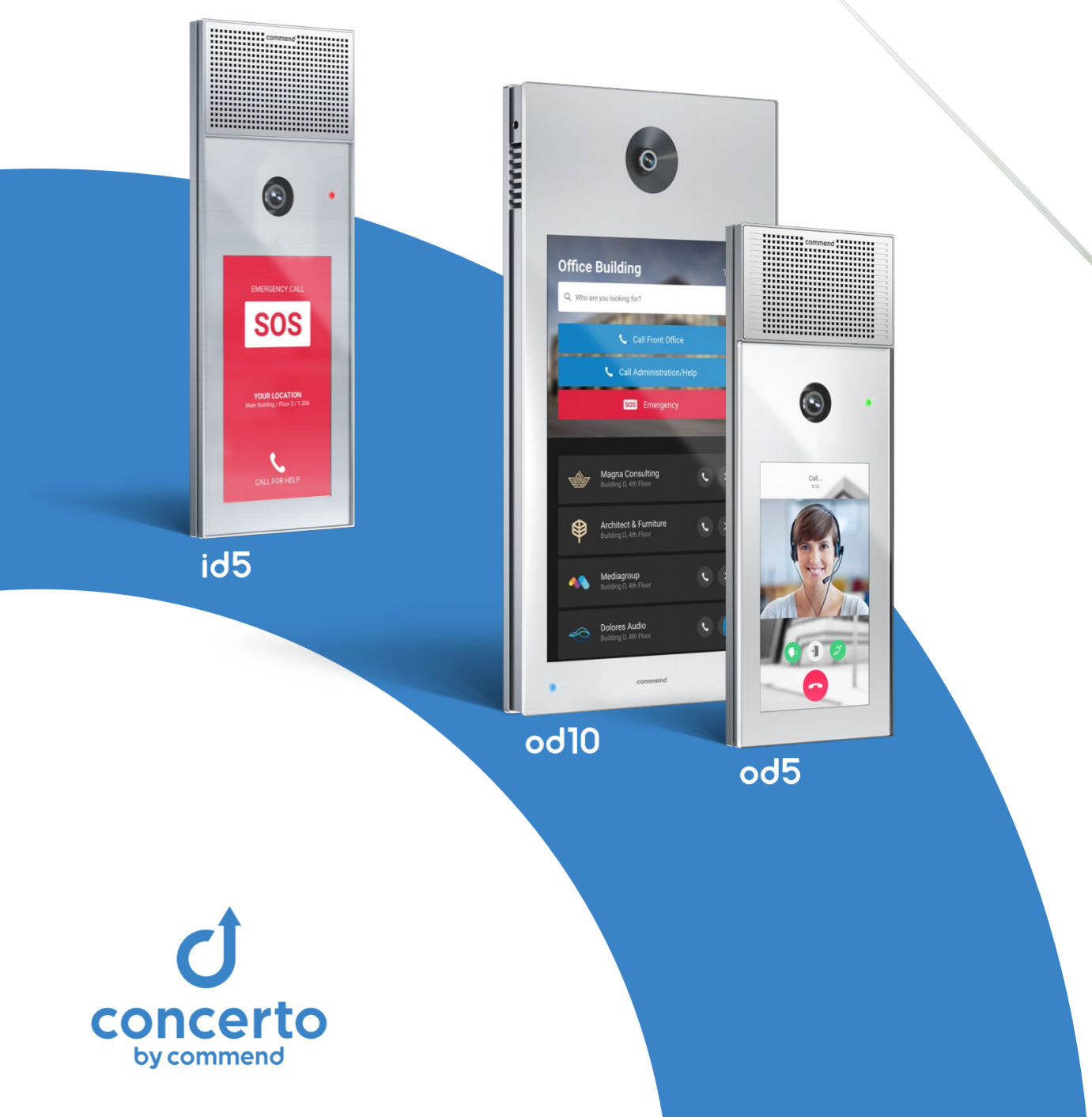 Joe and Steve discuss the features, benefits, and use cases for the new Concerto series of indoor and outdoor touch screen intercom stations by Commend: od10, od5, and id5.
Two loudspeakers and high-quality audio technology ensure a perfect listening and speaking experience with up to 20 kHz speech quality.
Talk without interfering background noise, thanks to two concealed digital MEMS microphones, which enhance the voice sound to ensure perfect speech intelligibility.
Made from carefully chosen high-quality materials, the Intercom stations are equally suited for mounting on a wall or placing on a desktop.
Effective protection of IT infrastructures from digital and physical cyber attacks.
A high-resolution video camera ensures a picture-perfect viewing angle. This allows it to capture even persons who are not at eye-level with the camera unit, e.g., person standing to either side or wheelchair users.
ALWAYS READY FOR ACTION
Built-in motion sensors enable the stations to react rapidly in a variety of ways, e.g., by displaying information graphics or playing back voice messages.

IN AN EMERGENCY, EVERY SECOND COUNTS
The stations' Emergency Mode provides instant information, relevant data and helpful functions to enable fast, decisive action.

CONFIGURATION
The stations are quick and easy to configure individually over web-based interfaces.
ALWAYS PREPARED
Permanent line and function self-monitoring.

SUITABLE FOR PEOPLE WITH SPECIAL NEEDS
USB-based add-on kit for Induction Loop Amplifier as per IEC 60118-4.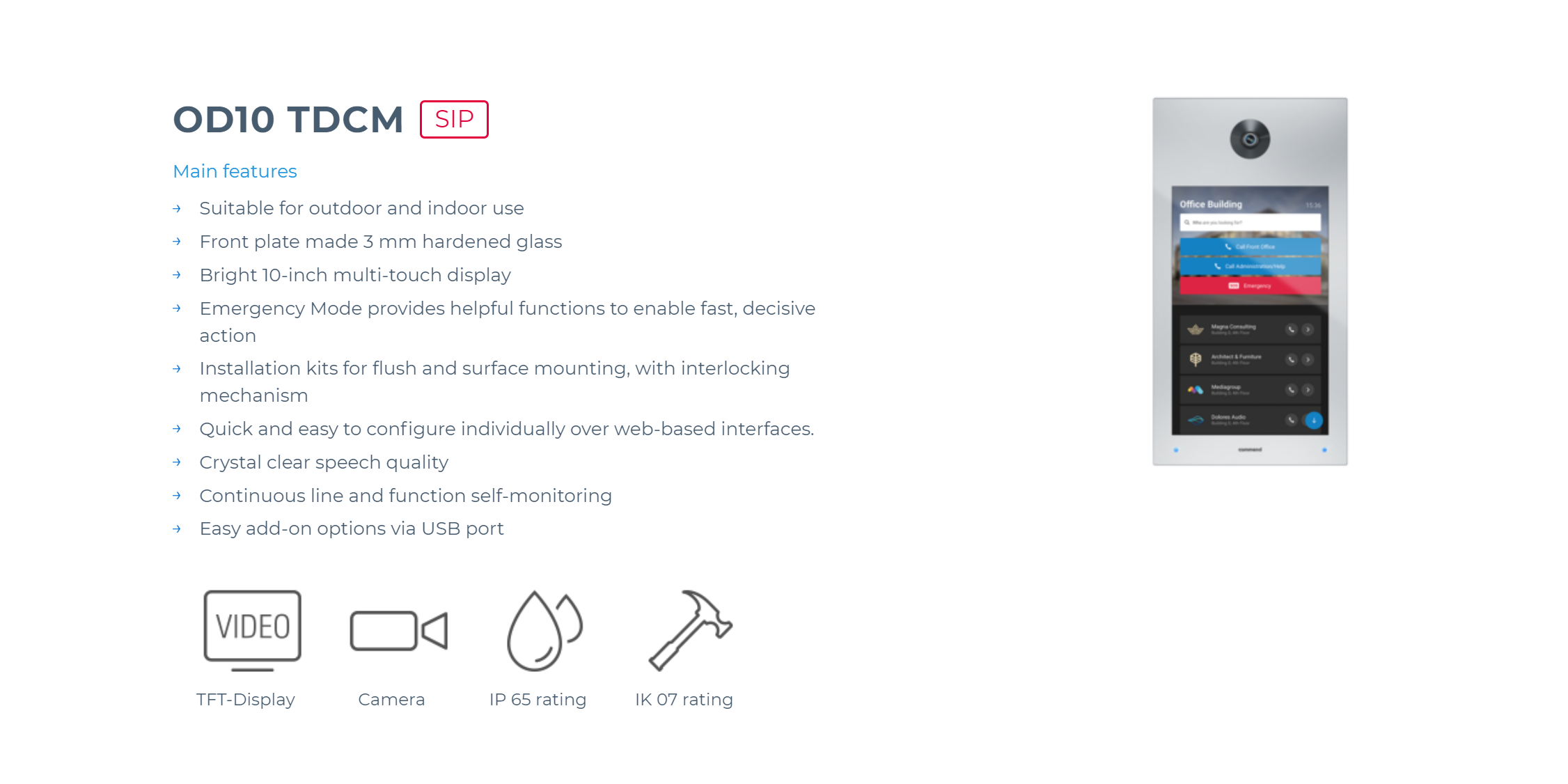 Touch Screen Series Brochure
Data Sheets
Environmental Considerations
Accidental and errant intercom calls due to harsh environmental conditions like heavy rain or water spray and ice accumulation can lead to dangerous situations during an emergency as well as unnecessary stress and workload for security operators and reception staff.
Communication even under icy conditions is what Commend's od10 touchscreen intercom station built for. Even arctic temperatures won't prevent proper functionality, as Commend's freezing video demonstration shows.
See what happens when water conditions are presented to touch screens >>
Contact us in MD, VA, and DC for intercom design assistance >>