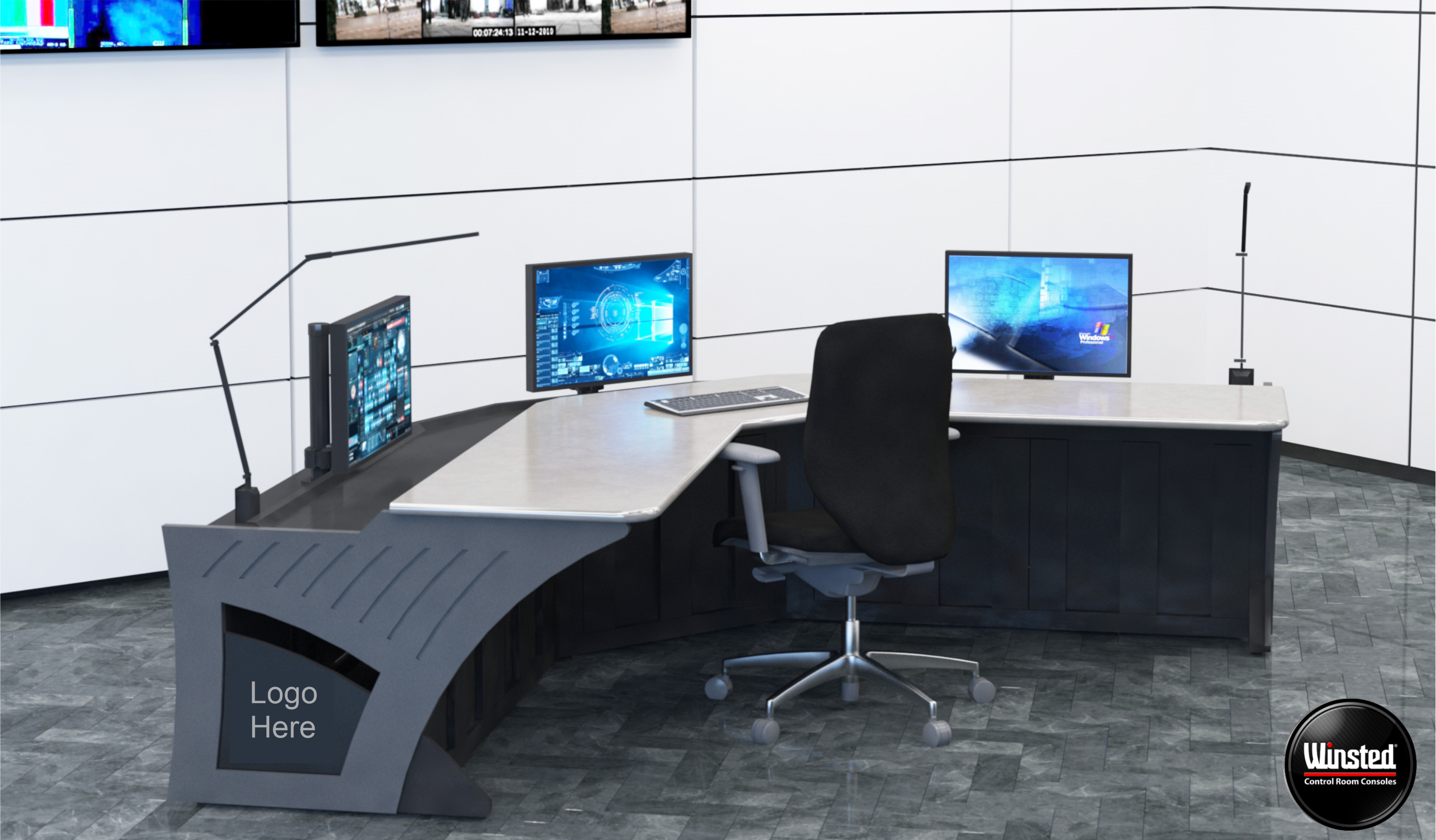 Joe Barnhart met with a security integrator for a site visit to determine the best furniture design for a government agency's control room.
Aside from fitting the room properly, the console was to have a Corian work surface for maximum durability. End panels on the console will have the agency logo.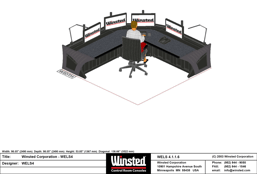 Under the work surface, there would need to be computer mounts on the doors for easy access, rack rails for mounting electronic equipment and would need to have enough room for one operator looking at three monitors.
A Sight Line console design was created using Winsted's WELS design software which was then turned into a full-color rendering.
Resources: