Bosch's Access Management System (AMS) combines high-end access control features and high-scalability from 1000 to 200,000 users and from 32 to 10,000 doors.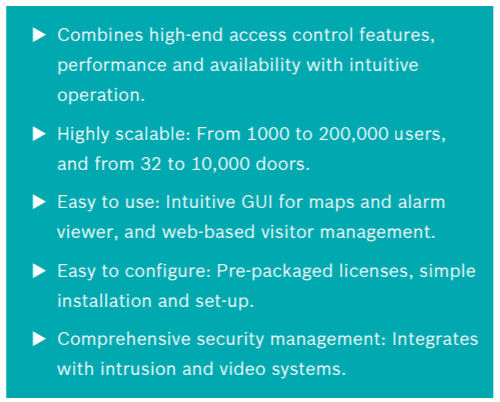 Access Management System (AMS) Overview Presentation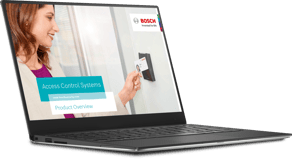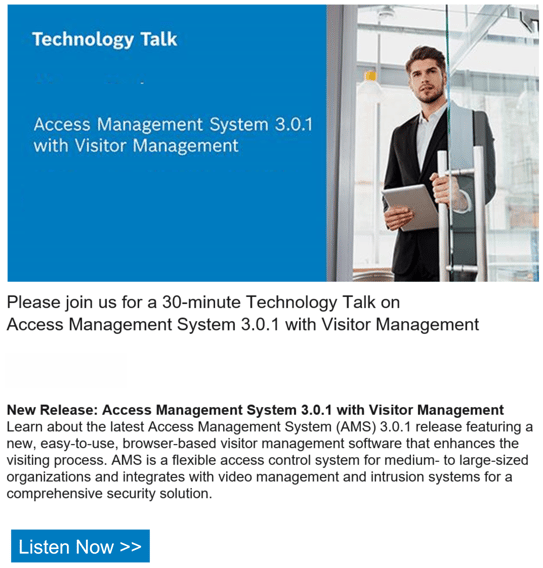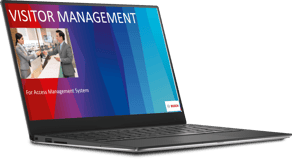 The AMS Visitor management module provides simple management of credentials for visitors through a new user interface. Visitor management operates using a browser, so there is no need to install software on the terminal it is being used on. The simple interface can be used by operators to provide credentials to visitors, manage visitor schedules, and observe visitor status at a glance. The host feature allows for other employees to invite visitors and provide critical information, saving time and reducing complexity for building reception. The tool even allows visitors to enter their own information, scan documents such as their passport or driver's license, and can capture their signature if desired.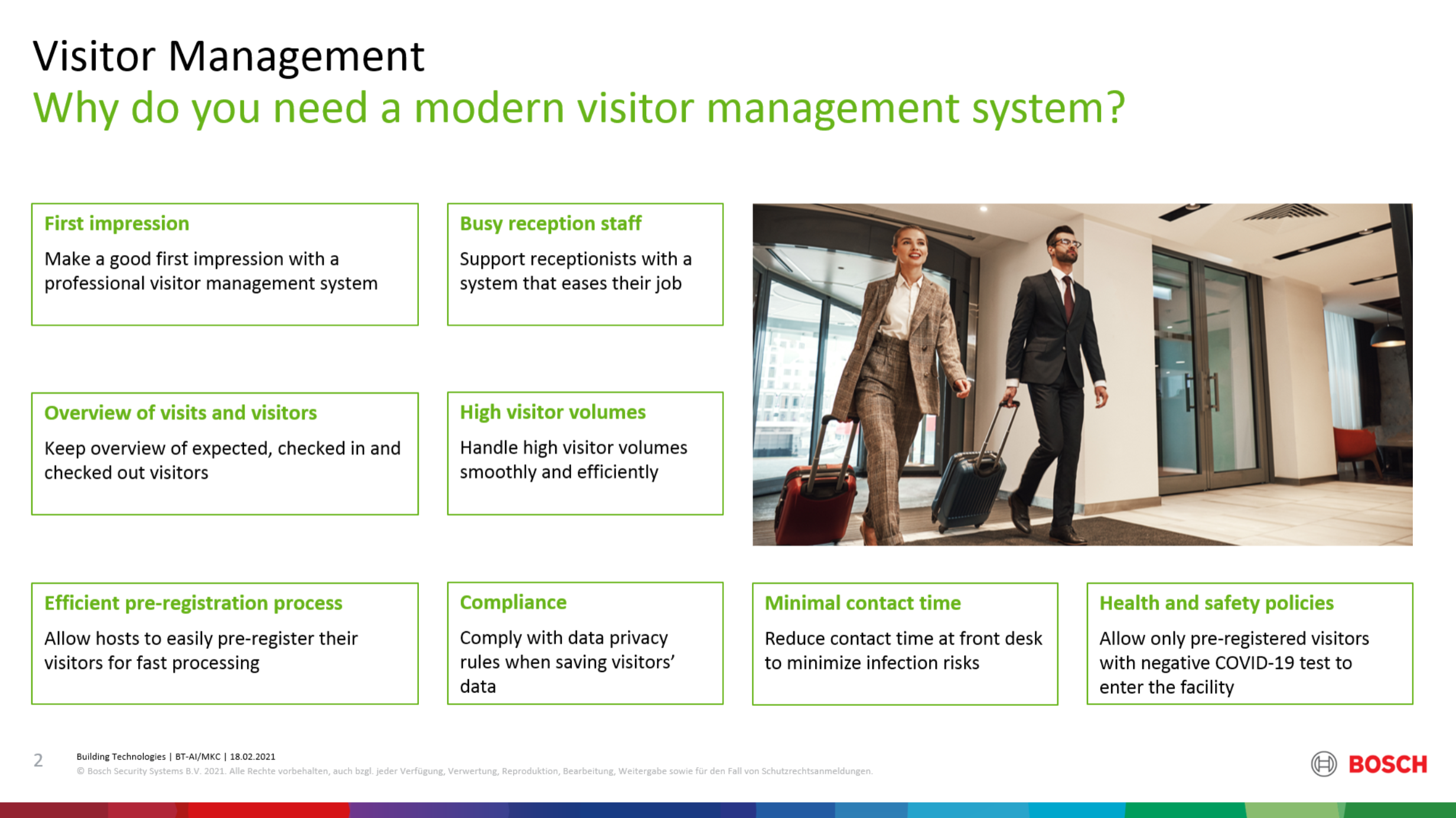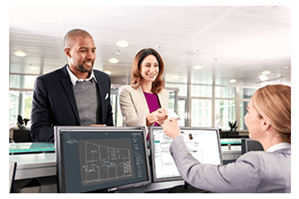 Advantages for receptionists
In the onboarding view, receptionists create, change, and add visitor data and assign predefined sets of authorizations, such as regular visitor or VIP. Pre-authorization allows visitors to move around the building easily while ensuring sensitive areas remain protected. The onboarding view can be adjusted to individual requirements, ensuring the visitor profile includes all necessary information.
Advantages for the visitor's host
Hosts can pre-register their visitor via the web-based host view, ensuring receptionists are informed ahead of any visitor for a quick and efficient registration process.
Advantages for the visitor
With a self-registration kiosk, first-time visitors can check in when they arrive, shortening front desk contact and wait times. An intuitive kiosk user interface enables visitors to enter data or scan a passport or ID. Additional integration options allow visitors to take a digital photo for a temporary badge and sign on a digital pad.
---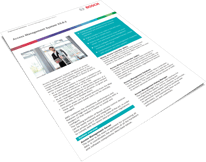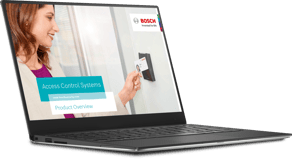 AMS Visitor Management Module Overview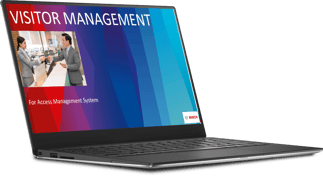 AMS Visitor Management - how-to videos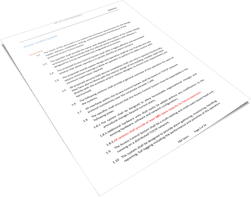 AMS Technical Certification Training - Virtual Class