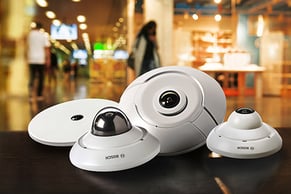 We've been talking more and more about deploying panoramic (360/180) cameras for video surveillance for specific applications.
Bosch released a case study from a project in Madrid that reinforces the use of panoramic cameras for video surveillance.
The MidChes team had a similar demonstration and subsequent installation at a musem in Reading, PA.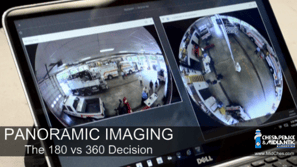 Last week we demonstrated panoramic technology at a firehouse in Maryland. (click here for blog post) As the development of panoramic camera technology continues, more specific strategies for deployment need to be considered.
The El Museeo Thyssen-Bornemisza Story
El Museo Thyssen-Bornemisza in Madrid features some of world's finest pieces of art. Bosch is contributing to making sure these artworks stay where they belong - by helping the museum in its migration from analog video surveillance to an IP-based system with intelligent video analytics.
The existing equipment was replaced with Bosch IP cameras for the museum's different exhibition rooms as well as Bosch Video Management System for viewing and recording.
Bosch IP panoramic cameras with intelligent video analytics were chosen by the museum for its Temporary Exhibitions Room to maintain a watchful eye on each art installation and to eliminate blind spots.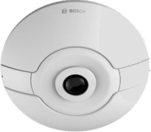 These cameras featuring a "fisheye" lens provide a full 180- or 360-degree overview of an area. The camera's built-in dewarping functionality transforms the circular image into distortion-free rectangular images that can be easily viewed in high resolution thanks to its 12-megapixel sensor. Get complete case study details here
The Reading Museum Story
A museum in Pennsylvania took us up on the offer for a Proof of Concept demonstration at their facility. They wanted to see first-hand how new camera techologies could improve security and situational awareness at the museum.
They had two goals for the demonstration and subsequent installation:
First, replace a legacy, low resolution analog video system.
Second, eliminate blind spots by using panoramic cameras iin specific locations.
Here's how it went...
Demonstrated technologies:
See the rest of the museum demonstration here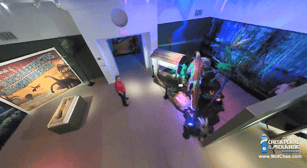 Learn more about panoramic imaging here