A security integration partner contacted the MidChes team to create two unique designs for a command center with two sit-stand operator stations. The two designs would allow the integrator's customer to pick the design that meets operational and space requirements.
Additionally, the console was required to house racked equipment in the center of the console, between the two operators.
Let's take a closer look at the project details...
Getting Started
In this case, the integrator provided basic measurements of the space and desired furniture arrangement.
Solution
Two customized designs were created using free DIY design software, WELS, from Winsted. The Impulse Dual Sit/Stand console bases were selected for the project. They consist of standard size bases featuring Safeguard Edge work surfaces. The base included space for racked equipment.
Each work surface adjusts from 30" to 46" high at the touch of a button. Both work surfaces are controlled by two electric-lift legs with three programmable height settings. The dual work surfaces feature a durable, high-pressure laminate with Safeguard Edge. For added versatility, all Impulse consoles come complete with Winsted's innovative Versa-Trak monitor mounting system.
design option 1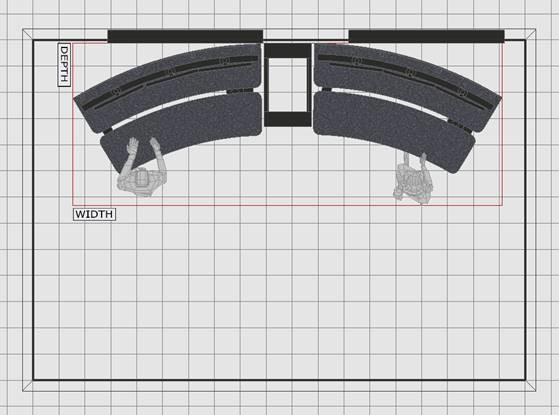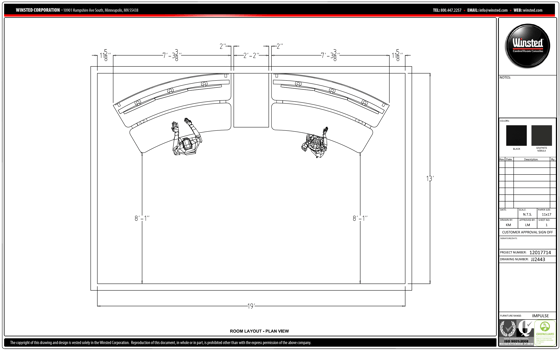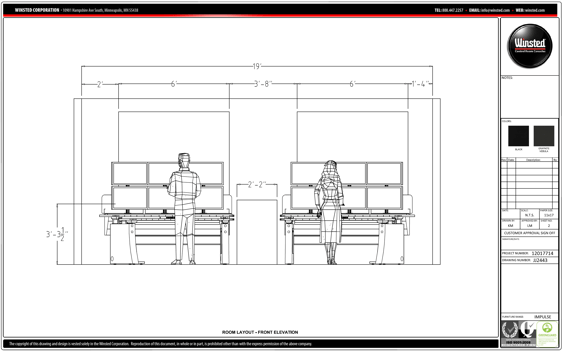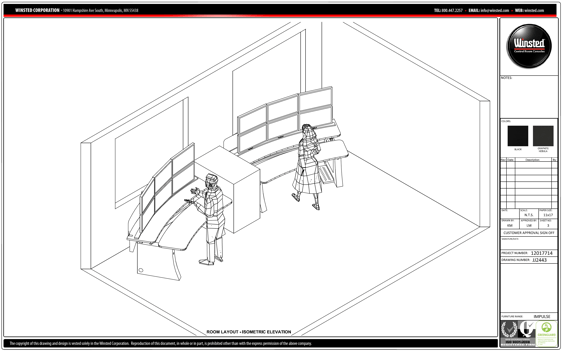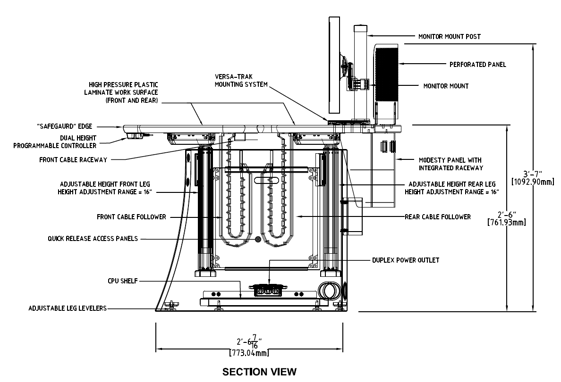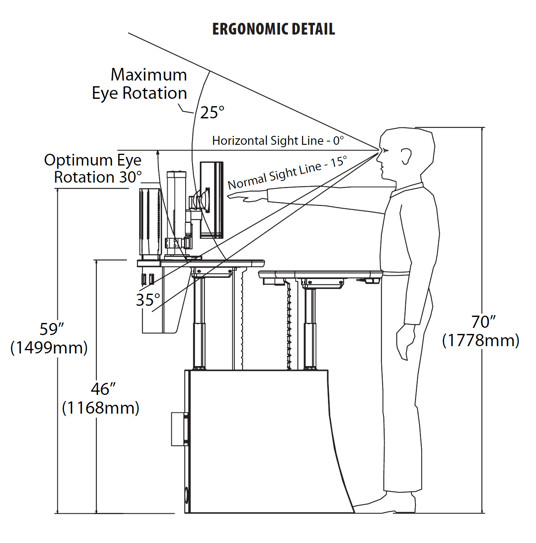 design option 2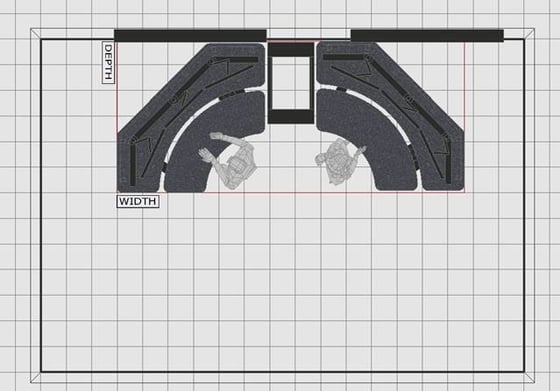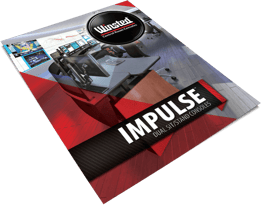 WELS Design Software
WELS makes DIY design of security and command center console furniture easy and accurate. In the video below, Katie shows how to use WELS to create a console design.
Files created by Katie from her design example:
Watch the click-by-click steps when using WELS: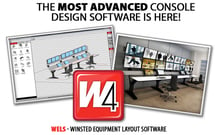 Personalized Approach
The MidChes team will come to your location to perform a site survey and gain a thorough understanding your unique project and stakeholder expectations. We provide drawings, diagrams, specifications, and a parts list to be used to complete your project.

Idea Gallery
Schedule a Lunch & Learn - (CEU Credit for AIA Members Available)

BIM Objects

Contact MidChes to start your free design