You see "IPv6" on data sheets, in brochures, and in configuration tools such as Bosch's Configuration Manager for IP cameras.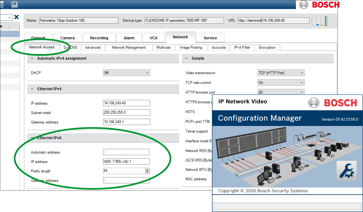 What is IPv6 and why does it matter that security devices are IPv6 ready?
Built-in IPv4 and IPv6 Internet protocol support ensures previous installations will not be obsolete as Internet service providers transition to IPv6 addressing. This protocol is built into networked devices such as Bosch IP cameras and intrusion detection devices.
Shaun Meehan explains IPv4 challenges and how IPv6 will solve them in the future:

Contact our team for Expert | Security | Advice