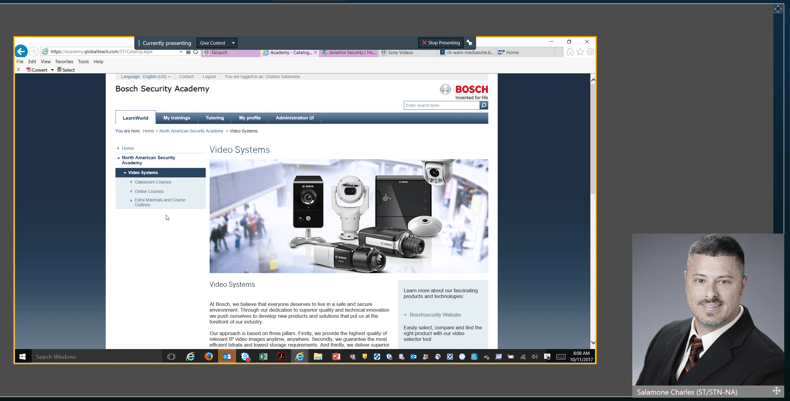 Our team recently took a deep-dive guided tour into the Bosch Training Academy web portal with our colleague, Chuck S. from Bosch's training team. We were long overdue for an update, and wow, what a difference Bosch has made with online and in-person training opportunities for video surveillance and intrusion detection. The quantity and quality of classes is phenomenal.

We did some research into how training impacts the bottom line...
According to the American Society of Training and Development (ASTD), American businesses spend in excess of $130 billion on employee training, yet it may not be enough or may not be used effectively.
While the ultimate goal of technical training is to improve sales, generate new customers, and increase productivity, few businesses establish metrics to tie training to their goals. And while businesses want their employees to be productive with all of the necessary tools and knowledge possible, some fear losing employees to larger companies once their training is complete.
ASTD collected data from over 2500 businesses and found companies that offer comprehensive training opportunities:
have 218% higher income per employee
have 24% higher profit margin
generate 6% higher shareholder return if training per employee increases by just $680
The study also uncovered that a workforce loses 10-30% of its original capabilities every year and that within three years, companies can lose 41% of its staff, with a loss of 76% by year six. Thus, ongoing training is critical to maintain peak knowledge and capability levels.
In the security industry, not only is staffing changing, but so is technology. Video surveillance, intrusion detection, and other security systems are very different than they were ten years ago, requiring even the most veteran security installers and sales teams to attend updated classes on new product solutions.
In an informal poll, Bosch Security Systems found these statistics following a recent expert level intrusion detection class: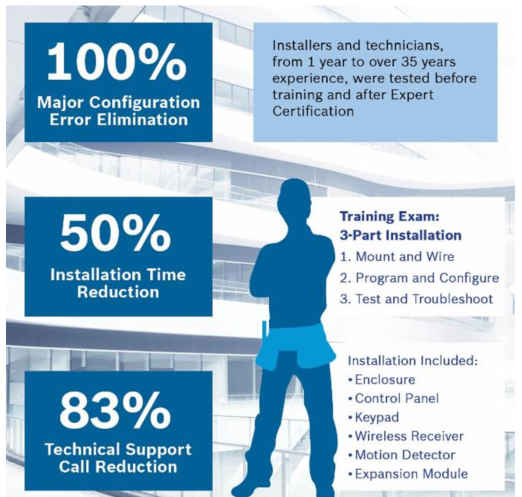 For that reason, companies like Bosch, Comnet, Southwest Microwave, and Commend offer online and classroom learning opportunities for installers. Bosch recently overhauled their intrusion detection class offerings with updated material to match the new technologies and also added various levels of certification in order to match the needs of each installer.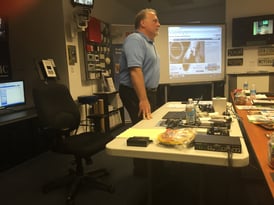 When it comes to end user and sales team training, that's where local manufacturer representative support comes into play. Understanding technology basics, system applications, best practices for deployment, and general capabilities allows sales teams to hold meaningful, value-add meetings with their clients. It also allows end users and project teams to have a solid foundation on which to make their final purchase decision.
For example, the MidChes team frequently holds the Fundamentals of Video Surveillance class which is tailored to security end users and sales/design professionals.
More information about various installation training opportunities is located here.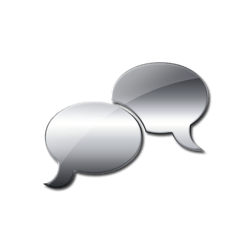 Contact our team for sales team training or assistance with registering for installation level training.