Imagine having a simple way to draw attention to a specific area, customer service desk, or retail checkout without having to cause a scene or alert additional offsite resources. You likely already have this capability and don't realize the benefits of using it in your operation.
A solution like this is ideal for large retail stores, customer service centers, and other applications where assistance from on-site security or customer service may be helpful at a specific area.
This functionality used to be very popular, however was difficult to implement and wasn't easy to change once it was installed. Bosch intrusion detection alarm control panels make it more flexible for end users and installers.
Ari and Katie discuss blue light alerting applications in Part 1 and then Ari goes a bit deeper in Part 2 about design considerations...
Tech Talk Part 1: Blue Light Alerting Overview
Tech Talk Part 2: Blue Light Alerting Design Considerations
3 System Designs for Bosch Blue Light Alerting Systems
Home Run (closed contact)

Run a wire from each sensor to the panel or to expansion modules
Good when sensors aren't physically close to the wiring cabinet

Hub and Spoke

Use expansion modules on the bus or expansion module
Run all sensors back to wiring cabinet on each floor
Good option for large buildings
Every floor has an expansion module (hub), wires go from the hub out to the sensors (spokes)

Addressable

Good for physically large building with low density of sensors (where there is no good place to put a hub)
Use popits - wire run from panel to first sensor then to the next sensor
Each device would have a popit
Last popit in the line gets an EOL resistor
The entire loop is wired into a popex
Every popex can address up to 100 popits
B9512G can hold 6 popits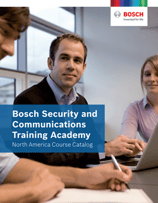 Schedule a virtual meeting about intelligent intrusion detection >>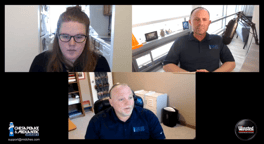 Contact us for system design assistance >>