Focus is being placed squarely on the security of the security department's data and systems.
The security department is finding itself in the middle of this physical turned cyber concern. Every IT department is sensitive to data and system security. IP cameras, VMS servers, and storage servers may have vulnerabilities to hacks and sabotage...that is unless you're working with trusted security solution manufacturers
Now Genetec is joining in with the "Security of Security."
Security of Security
New theme that complements Unified, Open Architecture, Enterprise Security, and Multi-Site Monitoring
CIOs now spending 1/3 of their time on Security
Ever-Present Concerns Outside of Physical Security
Definition of Security Differs
Man-in-the-Middle Attacks
Redefining Security of a Platform
Establishing Trust - Encryption
Establishing Trust - Authentication
Claims-Based identity and Authentication
Stronger Security Without Reinventing the Wheel
Stream Encryption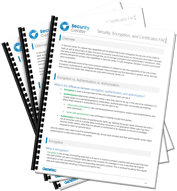 Security Encryption and Certificates FAQ
Addresses some of the most common questions in relation to the new capabilities of Security Center: Encryption, Authentication, and Digital Certificates
Encryption vs. Authentication vs. Authorization
Digital Certificates and Digital Signatures
Claims-Based Authentication
The Need for Enhancements in Security
New Security Capabilities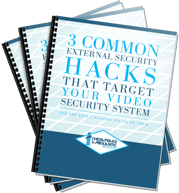 To help understand how these external hacks can happen, we've created a free eBook to help understand how these external security hacks happen and the common tools used.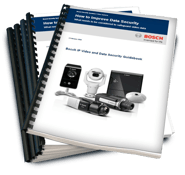 Securing the IP video security system and network from the outside in. That's how Bosch outlines best practices related to securing video security data and systems. In other words, start your protection policies and practices at the IP camera and work inward.
increased threat to IP cameras given the current landscape of cyber-attacks,
processor chip designed to protect critical information such as certificates, keys, licenses, etc.,
assigning IP addressing and subnetting: only use the amount of IP addresses required,
discusses user accounts and password policies for video management systems and IP cameras,
use of RCP+, HTTP, and HTTPS when transmitting data,
avoiding data collection by network security scanner tools like NMAP, and
backdoors and weaknesses in common network topologies such as Telnet and Real Time Streaming Protocol.
See related: Encryption of Intrusion Detection Systems
See related: Securing Data and Equipment Racks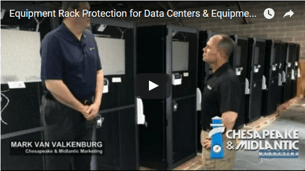 Need help with your security project? Contact our experts here.