In this follow-up to our "External Video Security Hacks - 3 Common Ways They Happen" article and eBook, we introduce the new eBook: IP Video and Data Security Guidebook
Securing the IP video security system and network from the outside in. That's how Bosch outlines best practices related to securing video security data and systems. In other words, start your protection policies and practices at the IP camera and work inward.
There are "data security hints" throughout the document that put into plain words why specific security measures should be implemented along with examples of a real world application.
Key topics:
increased threat to IP cameras given the current landscape of cyber-attacks,
processor chip designed to protect critical information such as certificates, keys, licenses, etc.,
assigning IP addressing and subnetting: only use the amount of IP addresses required,
discusses user accounts and password policies for video management systems and IP cameras,
use of RCP+, HTTP, and HTTPS when transmitting data,
avoiding data collection by network security scanner tools like NMAP,
backdoors and weaknesses in common network topologies such as Telnet and Real Time Streaming Protocol,
and much more...
Click here to download the complete eGuidebook:
External Video Security Hacks - 3 Common Ways They Happen: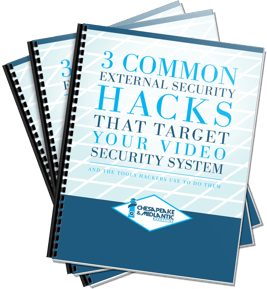 See related: Encryption of Intrusion Detection Systems
See related: Securing Data and Equipment Racks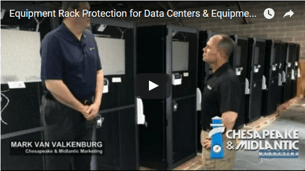 Contact our security experts for FREE expert security advice