Demand on security professionals' time is growing every year. Time to learn. Time to test. Time to deploy.
Significant investments need to be made and due diligence needs to be completed.
We think the proof is in the pudding.
Proof of concept demonstrations have an important place in the education and testing phases of the buyer's journey.
A major hospital system in the Mid-Atlantic region took the time to "taste the pudding."
Our team was asked to provide a demonstration of wireless capabilities for outdoor pan-tilt-zoom cameras over wireless links.
So we packed up the gear, headed to the hospital, and set up...IN THE RAIN. That's right, if it's that important to the security team, it's that important to us, so there's no cancelling . . . rain? snow? sleet? We don't mind . . . bring it on!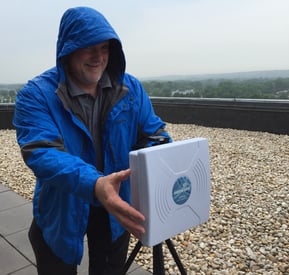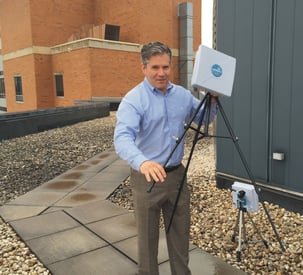 In this specific case, the hospital is planning to deploy three remote cameras at three of their main entrances for the purpose of vehicle identification.
Range from the main building to each entrance is less than two miles, so as long as sufficient line of sight is present, large data throughput won't be an issue. Below is an example of how this may be accomplished in a point to point application. If the cameras are located within the same 120 degree angle with line of sight clearance from the Access Point on the building, then one Access Point can service multiple cameras, thus reducing hardware cost.

As a matter of fact, in some cases, you can use this series of wireless links to connect networks for entire buildings. In other words, it's a true, IP Ethernet link. With an Ethernet link you can connect parts of an entire network together. Quite powerful for situations where a wired copper or fiber optic connection isn't an option.

With up to approximately 300Mbps links (NW9[E] RF devices, half duplex 867Mbps radio, meaning theoretically 433.5Mbps bi-directionally in ideal conditions using 802.11ac MIMO technology) available, this option is becoming more appealing for network administrators looking for connectivity options for the business operations, not just security.

Next challenge: power to the cameras is only available at night. This is because the cameras will be mounted to light poles that are only turned on at night. No worries, we have that covered with Comnet rechargable batteries at each camera pole.
Our team deployed a Bosch AutoDome 7000 HD and a Comnet Netwave point to point wireless system for the proof of concept demonstration. Add on a Comnet battery system for each camera during installation and the hospital is in business.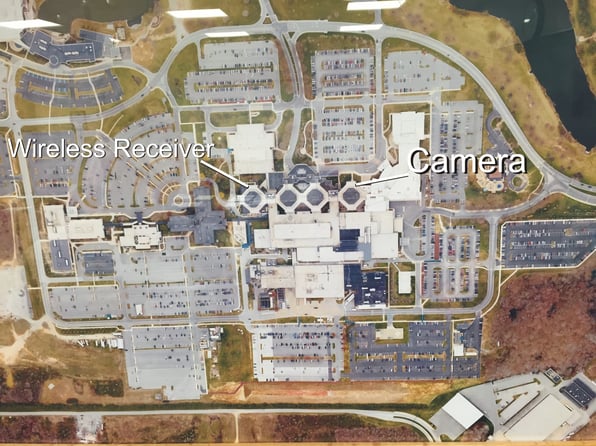 Tom Fontana led the demonstration with assistance from Jeff Leite from Comnet Communication Systems. Attendees included law enforcement, 911 dispatch center leadership, and security administration on the roofs of two of four towers.
Yes, we were soaked by the end, but it was a good kind of soaked!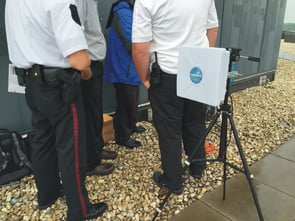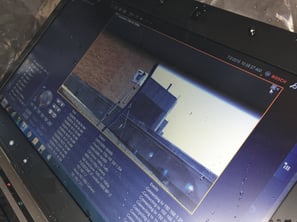 Gear used in this proof of concept demonstration:
Comnet: Netwave NWK1 with client, access point, and mounting hardware included, up to 95 Mbps $1400 MSRP

(NWK7 up to 240 Mbps and NWK9 up to 500Mbps)

Comnet: Battery system MSRP varies based on battery requirements
Bosch: AutoDome 7000 HD Series $5000 MSRP
Bosch: Video Client software FREE for up to 16 cameras
A quick overview of how simple it is to setup a Comnet Netwave wireless kit:
Learn more about wired and wireless networking here.
Next time you're gearing up for a significant security endeavor, consider partnering with our team to test your ideas. Rain or shine. Warm or cold. Night or day. If you're game, we're game. And we'll have a good time doing it too!
Learn more about all of your demonstration options.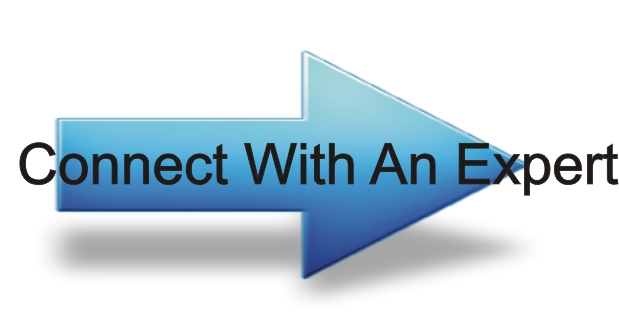 Contact our team to get your demonstration scheduled.