Product life cycle planning can mean the difference between a successful security program versus one full of surprises.
Integrators and distributors who manage long-term projects on campuses or across many locations want to know when a product will be end-of-lifed and what is going to replace it. They want to know how that will impact the end user's operations and how to minimize any negative impacts. Likewise, they need to know how these changes will impact their operations as well. They need to consider purchasing processes, installation training, maintenance programs, etc.
Earlier this week, Steve Pennington and Matt Golueke attended a meeting in Chicago with Bosch marketing and product management colleagues where this important topic was discussed. Here are some highlights from the discussion...
Common situations that impact product availability and end of life planning include:
surge orders
component-level availability
environmental emergencies
unexpected demand
technology evolution
SURGE ORDERS
Everyone benefits from a great partnership, especially when it's an opportunity to solve significant challenges and provide a large volume of products. When an arrangement like this occurs, there can be an unexpected surge in demand that wasn't expected months ago when inventory levels were set.
For example, if a security end user has a demand of 500 cameras per month, every month, starting in 30-days, the current inventory plans will most likely suffer until production can ramp up and fill in the demand gap.
COMPONENT-LEVEL SUPPLIERS
Most security devices are comprised of many components provided by a variety of suppliers. In some cases, any problem with one of these suppliers can cause a ripple effect.
For example, if a chip manufacturer experiences a supply or technical problem, this will cause component availability to drop and slow or halt device production.
ENVIRONMENTAL IMPACT
Unexpected natural disasters and emergencies canimpact product availability. We've seen this following earthquakes and tsunamis in the past. Once the raw component supplier is impacted and component reserves are depleted, there's often a stop in availability until the supplier can get their operation running again.
An example of this occured in 2011 in Thailand.
DEMAND
Ever heard of Seth Godin's Purple Cow?
Sometimes a manufacturer invents and produces an industry Purple Cow and there's a higher demand than expected at the product's launch. Some say this is a good problem to have, others get caught with less supply for their customers.
TECHNOLOGY EVOLUTION
Perhaps the most common and easiest to plan for is a technology update. Moore's Law describes how fast new products replace old technology.
When a manufacturer develops their "roadmap" for a product or family of products, they can predict the end of life of in advance barring any unforseen circumstances. They anticipate how long it will be until the "next generation" will take its place.
New technologies are being developed at a record pace, causing new products to replace old ones at a faster and faster pace. This is where end to end partnership from manufacturing to end user is important.
When a technology with a widespread footprint approaches End of Life, we create resources for long-term security programs to reference.
When the Bosch Allegiant Matrix Switch End of Life was announced, we created a migration guide to assist those still using large-scale analog video systems to reference.
This guide helps them understand the steps necessary and options available to migrate to an IP video solution.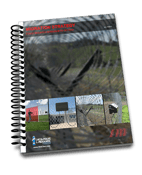 This situation doesn't just impact IP video. When Southwest Microwave upgraded their fence detection system from INTREPID Series I to INTREPID Series II, we produced a migration guide to help keep our partners' programs on track.
PARTNERSHIP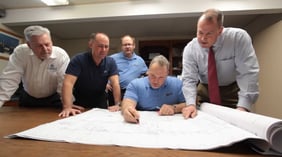 Barring unforseen circumstances, an end to end partnership with clear communication and regular status updates can limit long-term program challenges.
When a security end user has a long term operational program in place, they realize that chgange is inevitable. By working closely with their installation and maintenance provider, they can map out the plan with technology changes in mind.
A responsible security partner communicates current and future program requirements with their equipment manufacturer. This helps with inventory stock planning and allows an opportunity for the manufacturer to update everyone involved about the product life timeline as the program evolves.
COMMUNICATION
No one likes a painful surprise. Communicate with each other on regularly scheduled intervals to mitigate product availability risk. Keeping everyone in the loop can go a long way.
Quarterly update meetings are a good place to start. Schedule your meeting with us now.
AUTOMATED NOTIFICATION

The MidChes team sends out End of Life notifications from various partner manufacturers as part of the Security Tech Tuesday weekly email subscription.

Bosch Security Systems announces End of Life notifications in weekly announcements as well. Subscribe for Bosch announcments here.

Comnet Communication networks updates partners with their newsletter. Subscribe here.
GET STARTED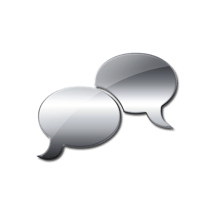 If you have an ongoing program in place or on the horizon, be sure to line your partners up early in the planning stages. Make sure they realize the scale and time-line of the program. Geography can play a part as well. Be sure to include regional representatives at all levels so they know what to expect as well.
Contact our team to get started with updating your security program plan.