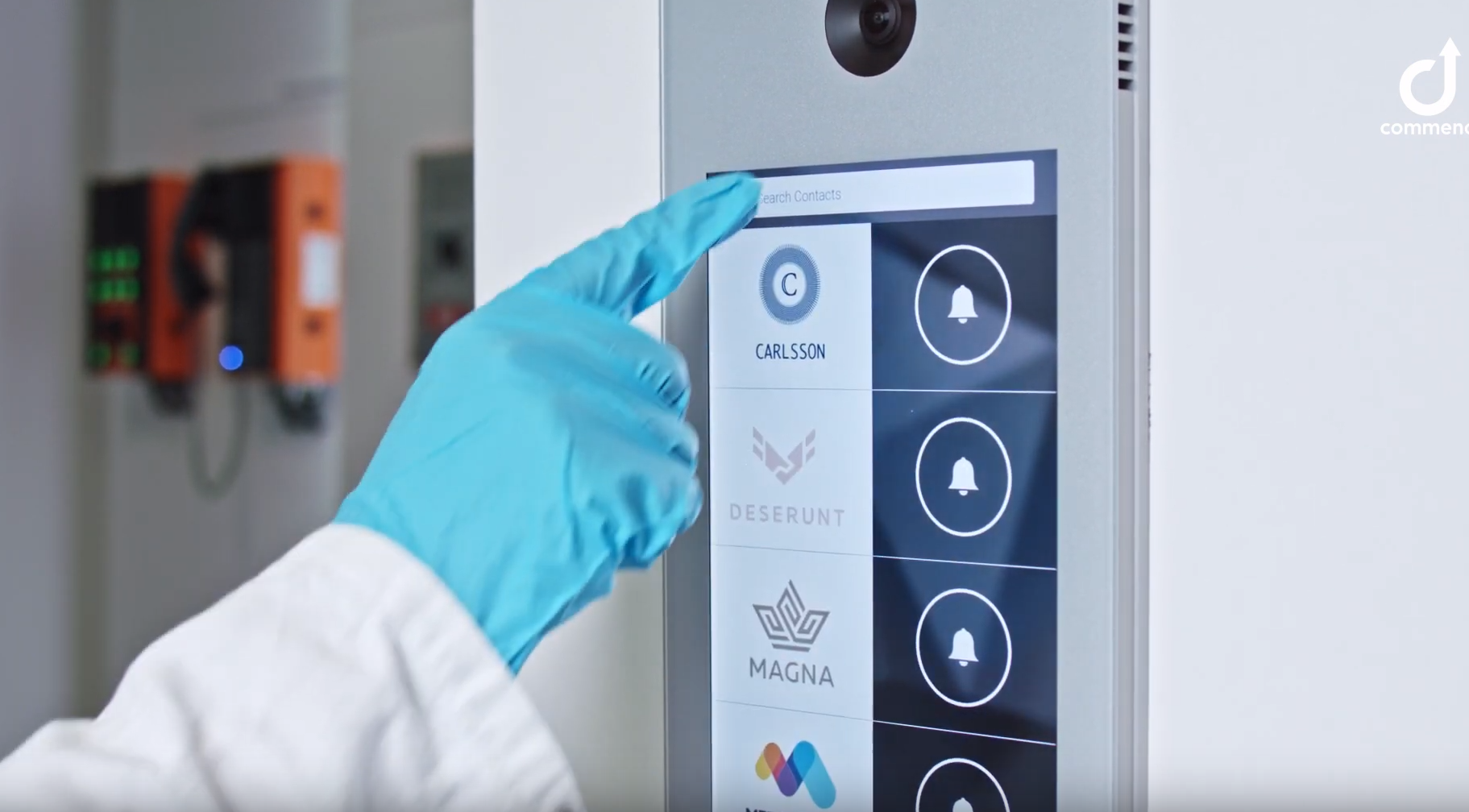 Workers wearing gloves deserve the same assurance that their emergency or non-emergency intercom message gets through. Commend's intercom station, od10, is the heavy duty communication solution that fits like a glove - literally! That's because operating the od10's touch screen interface is a breeze even with working gloves on. Wearing thin vinyl or thick protection gloves is no problem. The od10 stays just as responsive as without. Watch here >>
Accidental and errant intercom calls due to harsh environmental conditions like heavy rain or water spray and ice accumulation can lead to dangerous situations during an emergency as well as unnecessary stress and workload for security operators and reception staff.
Communication even under icy conditions is what Commend's od10 touchscreen intercom station built for. Even arctic temperatures won't prevent proper functionality, as Commend's freezing video demonstration shows.
That's a thing of the past thanks to Commend's engineering of the Concerto intercom station series. Product manager Johannes challenges the industry standard in consumer goods against the brand new OD10 outdoor rated touch screen intercom station.
Watch the video to see what happens when environmental conditions are presented to touch screens >>
od10 Intercom Station Details >>
IP Communication via SIP
Suitable for outdoor and indoor use
Front plate made 3 mm hardened glass
Bright 10-inch multi-touch display
Emergency Mode provides helpful functions to enable fast, decisive action
Installation kits for flush and surface mounting, with interlocking mechanism
Quick and easy to configure individually over web-based interfaces.
Crystal clear speech quality
Continuous line and function self-monitoring
Easy add-on options via USB port
Contact us in MD, VA, and DC for intercom design assistance >>