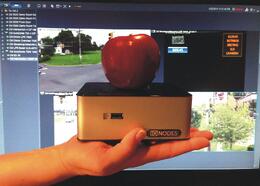 What's nearly as small as an apple, records 16 HD cameras, stores up to 2TB of video, and costs less than $1500 MSRP?
While at ISC West, the MidChes team was on the search for a simple to deploy, easy to manage, ONVIF friendly, VMS agnostic NVR platform. What we found was that plus much more.
So, why not build your own NVR? Answer that big question here!