Migrating from low resolution analog security cameras to high performance IP cameras has many advantages from improvements in camera resolution to longer video retention times.
However, the path to that end point may vary depending on your budget and other limitations.
Joe Veiga and Tom Fontana sat down to discuss the most common three paths to IP video:
Forklift Approach
Phased Approach
Hybrid Approach

Contact our team for a comprehensive project evaluation and site survey.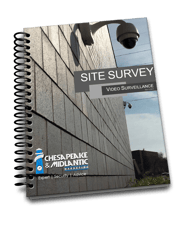 Never had a free, comprehensive security site survey performed at your location? Learn more about site surveys and download a DIY site survey document here.