A new IT Data Center in Alexandria, Virginia has been constructed which includes a large amount of video storage devices that keep critical information in rack mount configured NVR hardware units. These units require battery backup (data backup) in the event of an electrical disruption or shut down. UPS backup for IT Data Centers is a common request coming to our team here at Chesapeake and Midlantic Marketing. So how did we solve this specific project request?
Chesapeake & Midlantic Marketing UPS Solution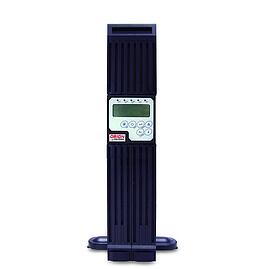 We recommended the Orion Power Systems Network Pro, 3000VA UPS and 60 months warranty, for each data closet rack. The Orion UPS will provide battery backup and surge protection for all important electrical devices.
Managers at the new IT Data Center will have piece of mind with this solution as no data will be lost due to electrical disruption or failure.
Here's How We Can Help You
Our team of security experts is ready to help you design the perfect system for your facility. We can assist with every phase of your project from specifications to product selection.
Learn more about power protection and UPS here