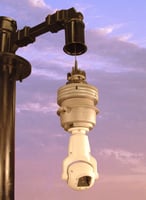 The Intelligent Transportation Systems market is a more rugged and demanding environment than most.
Engineers devise ways to build better, safer roads. They design bigger bridges. Storm water management is considered. As is observation of traffic to help improve flow and respond to disabled vehicles and motor vehicle collisions.
The transportation industry was an early adopter of streaming video. This technology helps the agency monitor road conditions for snow, ice, rain, stopped vehicles, traffic incidents, and more.
With real-time eyes on scene, the proper response can be initiated: safety teams, police, fire, EMS, snow plows, etc. can be deployed with the right gear and staffing for the problem at hand.
Likewise, the public uses the information online or on news broadcasts to decide on alternate routes of travel during peak traffic times or during weather events or other unforeseen traffic situations.
What if a vehicle becomes disabled? How is reliable communication made from the traveler to the traffic operations center? What about road noise in the background?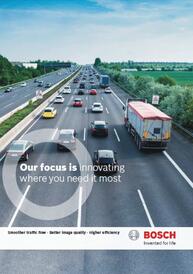 The solution to the challenges is rolled out behind the scenes.
How does video get delivered from the camera to the traffic center reliably?
Can video analytics be deployed to alert the command center of dangerous or illegal actions before diaster strikes?
How do you get the best camera images at the lowest bandwidth?
How do you leverage existing infrastructure along the highway or in the tunnel?
Can voices be heard clearly at emergency stations or in a tunnel during an emergency?
What is the best command center furniture layout?
These are just a few of the challenges facing transportation agencies and consultants.
Selecting the wrong camera system for your critical infrastructure application can be costly.
Recently, new MIC 7000 camera system was installed on a bridge...for free...just to test drive it. That's the power of a global manufacturer combined with a solid local partnership between the manufacturer's representative and the end user.
This MIC series camera system is part of a "Try Before You Buy" program which allows the transportation entity to test drive a rugged camera system. The MIC is being evaluated as a replacement for nearly two dozen standard dome cameras, many of which have failed once or more since initial installation only a couple years ago.
Why go rugged?
The original cameras installed were standard commercial PTZ domes. These types of domes are usually used quite successfully on the sides of buildings or for interior applications, however, in this case, a rugged system is best suited.
Why?
RUGGED: The heavy, rugged design meets the

IEC 60068-2-2:1995 and

IAW MIL-STD-167-1A

for high frequency, low amplitude vibration and resonant frequency. This is ideal for installation on bridges, in tunnels, and along highways where vibration is significant. Camera failure requires replacement and repair which can be costly and inconvenient.
CLEAN: The use of a lens wiper allows the user to wipe the camera to keep debris and water from staying in place. Without the wiper, the owner would need to close highway lanes to lower the camera or to use a boom truck to service the camera for something as simple as dirt obscuring the view.
VIEW: The MIC is not a normal dome design. This camera has no horizon limitation. This means that the camera can be used to observe traffic down below as well as take a look above its horizon at the bridge structure, construction above the camera on the bridge, or at targets in the sky or far away.
EXTREME: This camera system also provides extreme shock certification IEC 60068-2-27:1987 and the medium weight hammer shock

IAW MIL-S-901D (NAVY)

certification.

NEMA 6P

ratings ensure water submersion capability.
Meet MIC...
RELATED TOPIC:
In a related topic post, we talked about ruggedized intercom stations for industry, transportation, and critical infrastructure applications. Check it out here...

RESOURCES: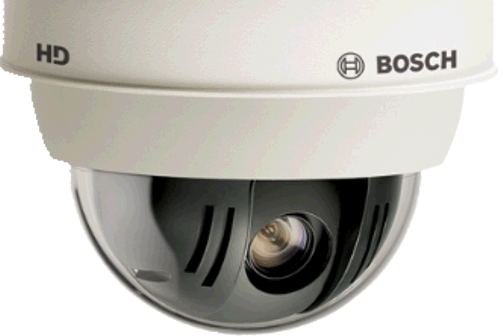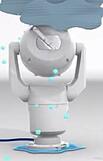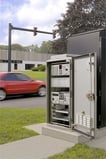 Contact our team for system design assistance