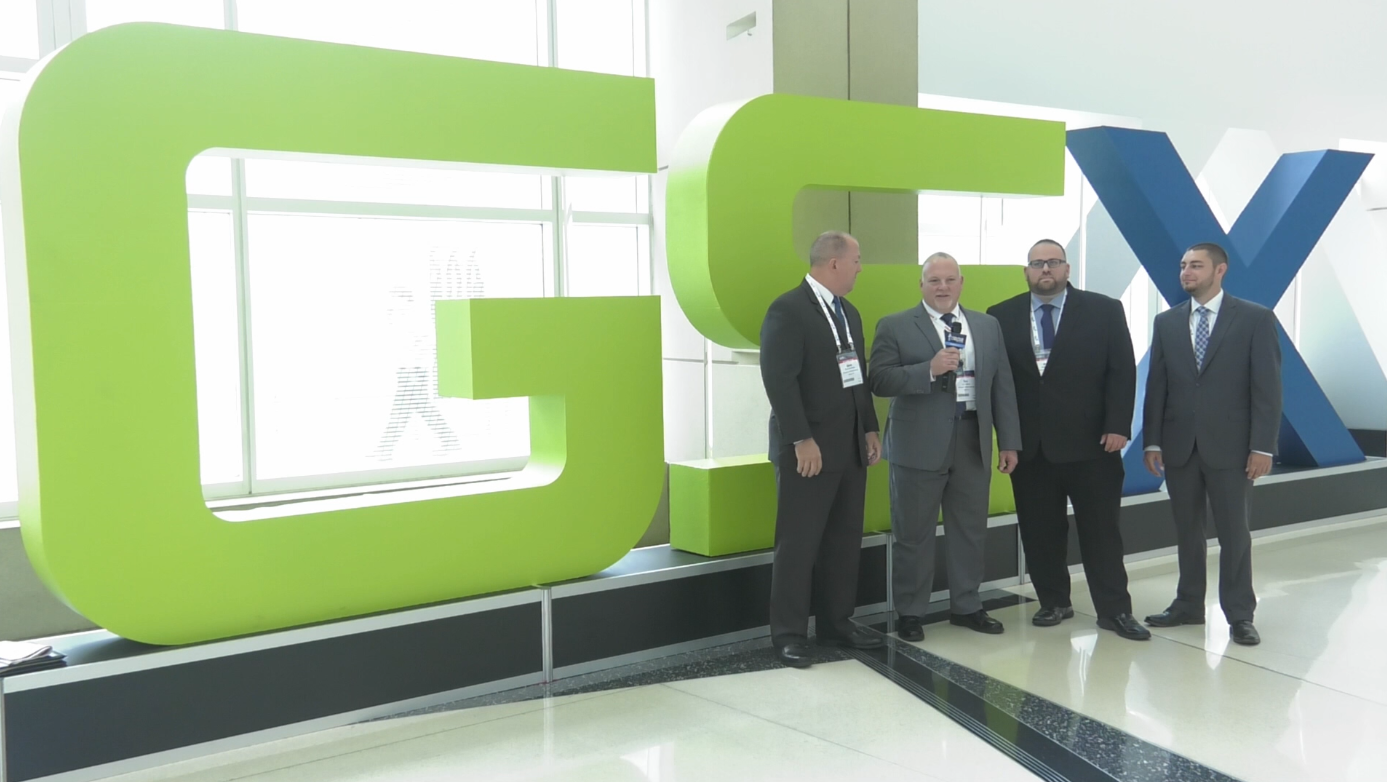 DAY 1
We know everyone can't make it to the GSX show in person, so we're bringing it to you again. Steve, Tom, Brad, and Joe are finding the new, innovative solutions from our manufacturers on the exhibit floor and finding out why it makes sense to consider them for your next security project.
First thing on Tuesday morning, we arrived at GSX early to get focused and start getting to work. Steve wanted to dig deeper into new solutions for situational awareness from interactive maps to command center furniture design.
Our first exhibit visit was to Commend intercom for a pre-show meeting where we learned more about how their situational awareness software interface, Studio, combines emergency stations like OD10 and ID5, audio communication, and video camera streams into one intuitive workflow GUI for security officers. Below, Steve and Joe take a deeper look at why this topic is so important and what Commend is doing to meet the growing demand for a simplified solution.
Next, Steve and Joe headed over to Winsted to see how their team can help with command center and security desk furniture from layout of your room to ergonomic considerations like sit-stand desks. WELS furniture design software helps easily layout the furniture into your room graphically, so you know exactly what will fit into your allocated space.
One of the growing trends in the security industry is maintaining security in the lobby, at key doorways and entrances, and maintaining that equipment with ease and simplicity. Brad, Tom, and Steve stopped by Orion Entrance Control's exhibit to find one new solution, and instead found three in this now three-part series: command center software for entrance control management, turnstile maintenance and management software, and Secure DoorGuard™ for high accuracy tailgate detection that uses disruptive, solid state LiDAR technology. DoorGuard™ accurately determines when there's an attempt to gain invalid entry through a secured access point.
Command Center Software for Entrance Control Management
GSX 2019: Day 2 Exhibit Floor Coverage - CLICK HERE >>