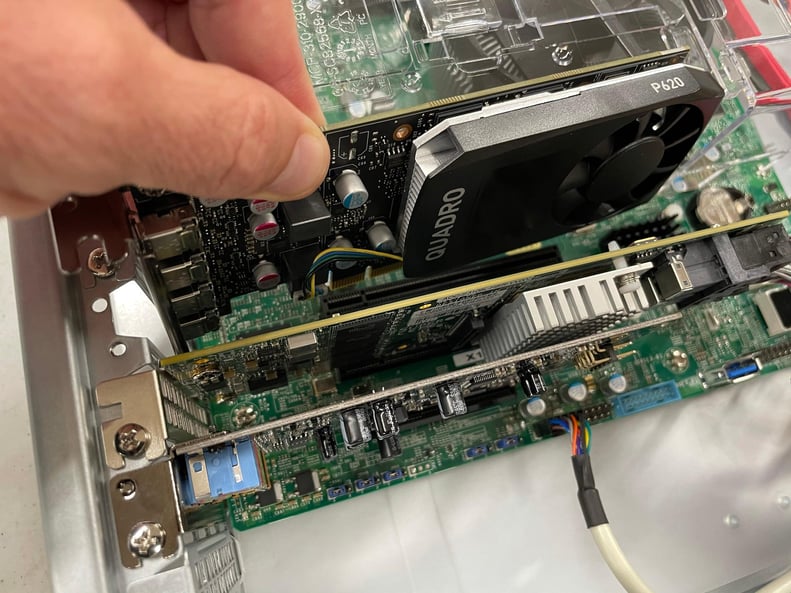 With Bosch's release of the Divar IP 7000 All-In-One (AIO) hardware platform that is pre-loaded with Bosch Video Management System (BVMS), the option to add a dedicated graphics card is now offered. This is a nice money saving option when the unit is used a video storage appliance, and not as the primary user interface. When multiple units are included in a system, this can save thousands of dollars worth of unnecessary graphics cards.
Since adding a graphics card to a server is not a common request made of security solution integrators, the MidChes Professional Services team created this step by step guide. Download the Technical Note PDF at the bottom of this article.
Solution Summary
Order the additional graphics card part number DIP-7GRSN-P6 and install.
NOTE: If HDMI connectivity is required, you will need to purchase an additional mini-displayport to HDMI adapter(s) separately.

Solution Process
1. Open the top of the unit by cutting the warranty seal and removing the two side screws that keep the lid in place.

2. Remove the contents of the graphics card kit.

3. Remove the slot access plates on both sides of the existing card on the board.

4. Depending on the RU height of your Divar IP 7000 AIO, you may need to remove and replace the card holders for the video and audio cards.

5. Carefully insert the audio card into the appropriate slot, to the right of the existing card. Secure the card in place with the screw.
6. Carefully insert the graphics card into the appropriate slot, to the left of the existing card. Secure the card in place with the screw.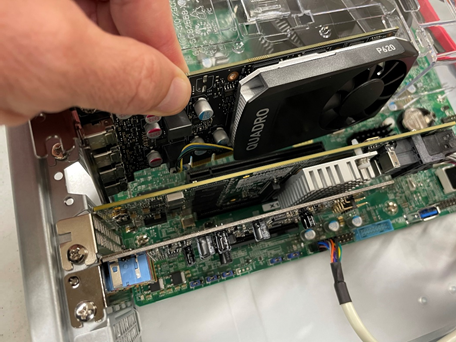 7. Replace and secure the unit lid.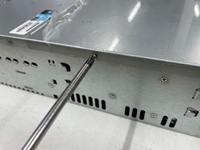 8. Select the video display adapter(s) you desire to use. Insert into the mini-display port(s).

9. Once powered, Windows will discover the two new cards and install the appropriate drivers for them.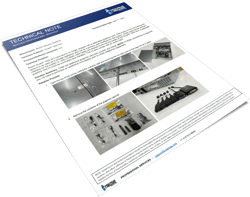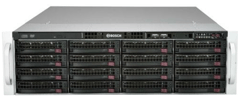 Learn About MidChes Professional Services