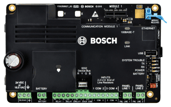 Eliminate Telephone Lines, Increase Reliability, Save Money
Introducing the B465 Dual Path Communicator
The B465 should be the communicator of choice for upgrading communications on any manufacturers intrusion and fire alarm panels. It allows you to replace POTS lines, convert to IP and or cellular communications, and provide highly supervised life safety and security communications. And it saves you money at the same time!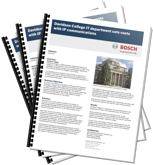 In this example, using the older model C900V2, Davidson College was able to eliminate approx 140 POTS lines in 70 buildings. If these phone lines averaged $30 per month this equates to a $4200 per month savings. That would pay for roughly 5 installations of the new B465 per month (estimated installation cost $800/bldg) and the entire project will have paid for itself in 14 months. That is an incredible return on investment. Not only did they reduce operating costs considerably but they will enjoy faster and highly supervised communications.
We have been reporting and educating both integrators and end users for two years on the coming end of life of POTS lines.
More information and videos about this important transition to IP networks can be found below.
B465 Webinar Recording:
Call, live chat, or email us at www.midches.com to learn more.