Video-based fire detection can save minutes, property, costs and potentially lives.
Below is an interesting article from Power magazine. This is a great resource for knowledge concerning electrical fire hazards and how to counter them. It also provides an opportunity to explore new technology that has the ability to dramatically reduce fire detection times over the standard "spot" type detection systems available today.
From the article...

Minimizing the impact of electrical fires in power plants requires a combination of prevention, compartmentalization, detection, and suppression strategies. But first, everyone in a plant needs to understand the hazard.
Fires at electric generating stations are rare—but not as rare as one might think. Loss history at hydroelectric facilities, for example, shows that fires involving electrical equipment other than generators and transformers account for the highest likelihood of experiencing a fire.
Although the majority of electrical fires are small and extinguished quickly, some have had severe consequences. Occurrences at Thermalito Power Plant (California) in 2012, Detroit Dam (Oregon) in 2007, and Watts Bar Hydroelectric Plant (Tennessee) in 2002 resulted in major electrical fires. In almost all cases, the fires caused forced shutdowns, some for a year or more. The loss of generation as the result of an electrical fire often outweighs the actual fire damage.
If damaged cables cannot be spliced, large sections of cables must be replaced. If the fire is severe, concrete buildings can be damaged through spalling. Even after a relatively small fire, smoke and soot removal can cost several millions of dollars in facilities with large open spaces. For example, cleanup costs at Thermalito were reported at approximately $90 million, with a total cost of the fire around $200 million. full article here
No one can argue the benefits of faster fire detection. The technology to potentially save millions of dollars in property damage, clean-up costs, and also to save lives now exists.
It is a known fact that it takes minutes, sometimes 10 to 20 minutes for smoke to reach spot type detectors located in the ceilings. The higher the ceiling the longer it will take for the smoke to reach it.
What if you could detect fire at its source seconds after ignition takes place? It can be now be done reliably.

Tech Talk About the Technology Solution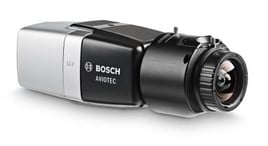 A unique Bosch algorithm is used based on physical characteristics of fires detects flames and smoke within an incredibly short time span by analyzing video sequences. The video-based fire detection works under remarkable low-light performance (down to 7 lx) and detects test fires TF1 to TF8. In case of flame or smoke detection, the video broadcast has the advantage to verify the alarm, speed up the rescue chain, and give insights to rescue teams.
AVIOTEC IP starlight 8000 is the innovative solution for:
Industry
Transportation
Energy & Utilities
Warehouses
Verification time, sensitivity, detection size and selective masking for smoke and flame are individually configurable to adjust them to the customer needs. Flame and smoke detection can be activated or deactivated separately.
Connecting the camera to a video management system offers the possibility to find out the cause of fires. Based on video recordings, incidents can carefully be established and evaluated. This helps eliminating and preventing hazardous situations in the future.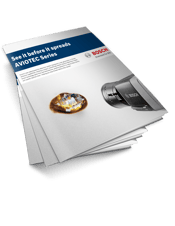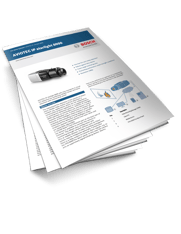 Applications
Consider this new technology for the following applications: Paper Mills, Aircraft Hangers, Sugar Production Facilities, Ammunition Production or Storage Areas, Fireworks Production and Storage Areas, Oil & Gas Facilities, Large Distribution Centers, Coal Production and Storage Facilities and more.
And one last advantage; the camera performs double-duty as it also serves as a surveillance camera.
Call or email us at support@midches.com to learn more about this new technology.
Note: The AvioTec video fire detection camera is NOT meant to replace code required fire detection and suppression systems. As a new tehcnology code standards have not been developed as of this time. AvioTec is meant to serve as a supplementary fire detection system only. Consult your local AHJ for specific application requirements.