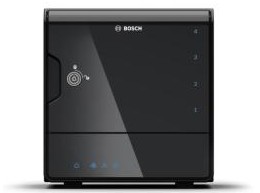 During ASIS 2014 week, Bosch announced a new, simple, powerful NVR for 1-16 IP camera projects.
Welcome, Divar IP 2000 EZ!
The new Divar IP 2000 EZ brings simplicity to Bosch IP video solutions for small businesses and more.
Fully featured video recording solution for up to 16
channels
Out-of-the-box IP video recording solution with up
to 8 TB (4 x 2 TB) storage capacity
Robust, secure operation — instant real time access
to video
Instantly find what you are looking for
Remote viewing via Video Security App and
Video Client by Bosch
Fully compatible with Bosch IP cameras
.
.