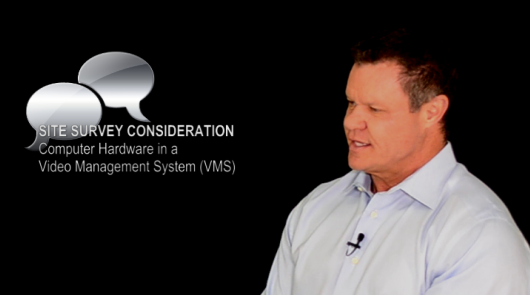 Computer hardware considerations for video surveillance are often overlooked.
Video Management Software (VMS), video storage, and workstation operations require careful consideration when upgrading or deploying a new video surveillance system.
Steve Pennington and Nick Hoyt sat down to dig deeper into this topic as part of the MidChes Site Survey: Video Surveillance resource discussion.
Repurposing existing computer hardware
Virtual versus dedicated server environments
Operating System considerations
Workstation performance expectations
Minimum requirements equals minimum performance
Site Survey: Video Surveillance