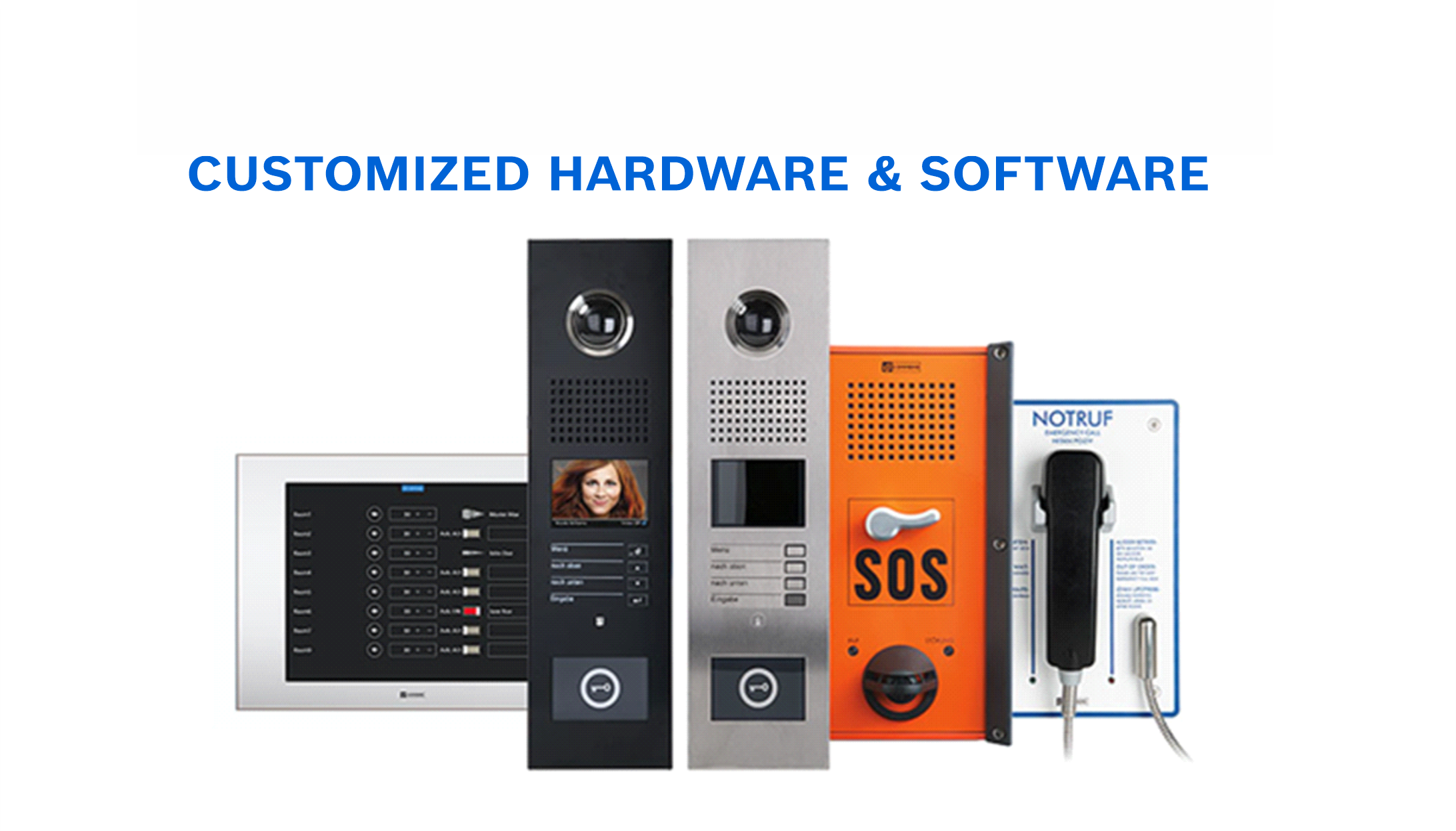 Sometimes customers hesitate, and will not come to a final decision when it comes to selecting products for their unique application. They come back with questions on little product details, because they feel that some features don't get enough attention. Sometimes, they need something extra on an intercom solution.

Introducing Customized Solutions
Commend will create the special device with the extra feature that will make your project a success.
Commend has numerous intercom stations and accessories in their catalog. However, sometimes you need the one product feature which is not in the catalog. This is why Customized Solutions will design and manufacture custom configurations to meet the technical requirements of your project. Starting from a standard product, and adding the special features is easy.
Hardware and Software Customization
Often, the hardware modifications include special format or integrating various type of access control readers, however, don't limit yourself to thinking only about hardware modifications.
Customized Solutions will do much more for you. The Commend software team are pros when it comes to writing software. They will write that special bit of software so that you will receive exactly the functionality that you need for your unique application.
Learn more about Customized Solutions for intercom here >>
Visit the Commend intercom solutions catalog here >>