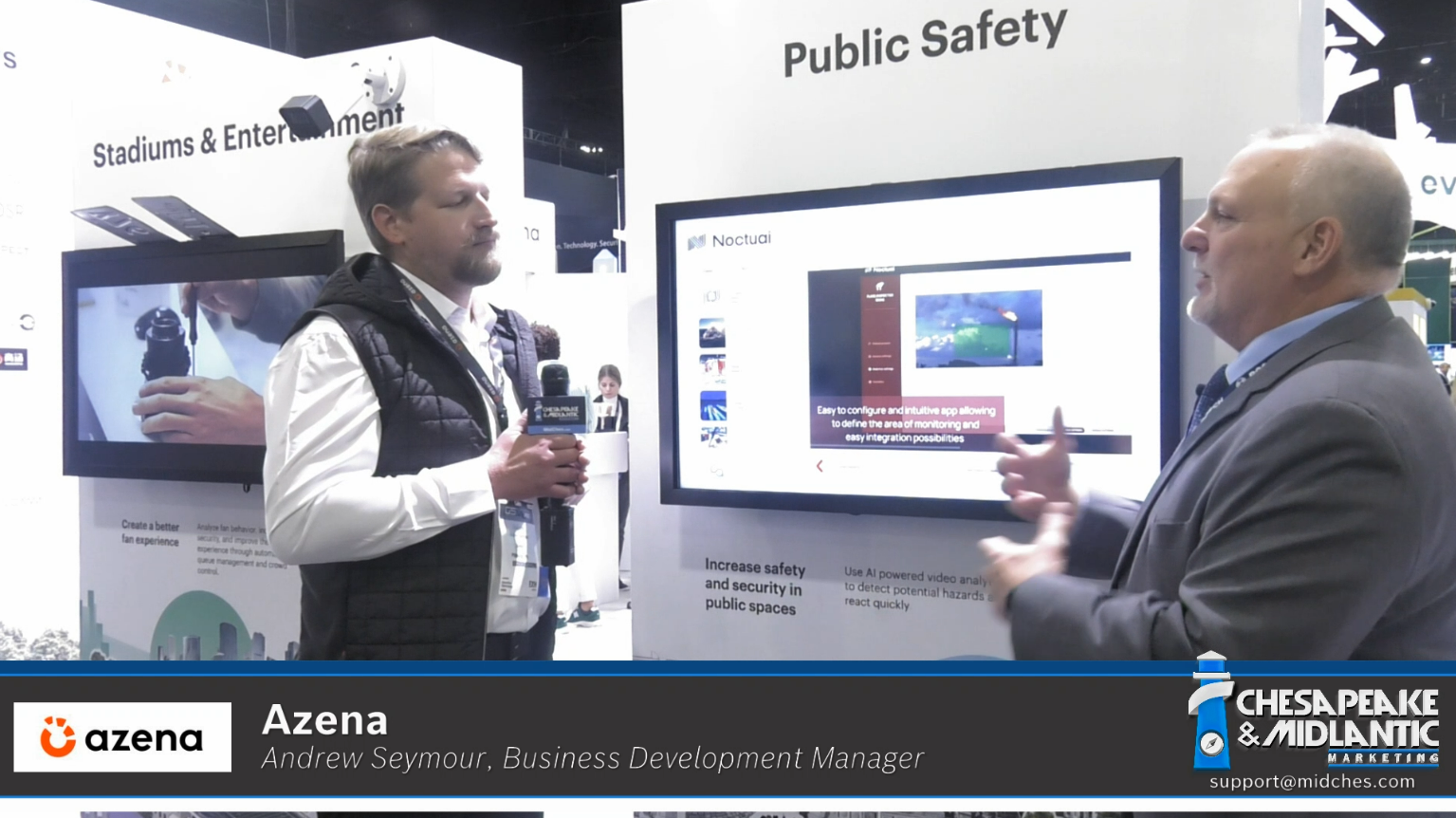 Finding new ways to solve security, safety, and operations problems was our mission at GSX 2022. Tom connected with Azena's Andrew Seymour to discuss how their app store and network of 3rd party app developers do just that.
Watch below as Andrew and Tom Fontana discuss how significant challenges in monitoring flares for the oil and gas industry as well as early detection of wildfires across the western United States are being solved by apps that are loaded onto cameras, like Bosch's INTEOX series of cameras.
SEE AZENA & BOSCH INTEOX SOLUTIONS FIRST-HAND
Come see Azena apps in-person and meet Andrew Seymour to discuss your operational and security challenges at the Security Technology Forum 2022, powered by Bosch in the Washington, D.C. region on October 25 & 26, 2022.
Get the details and register here >>