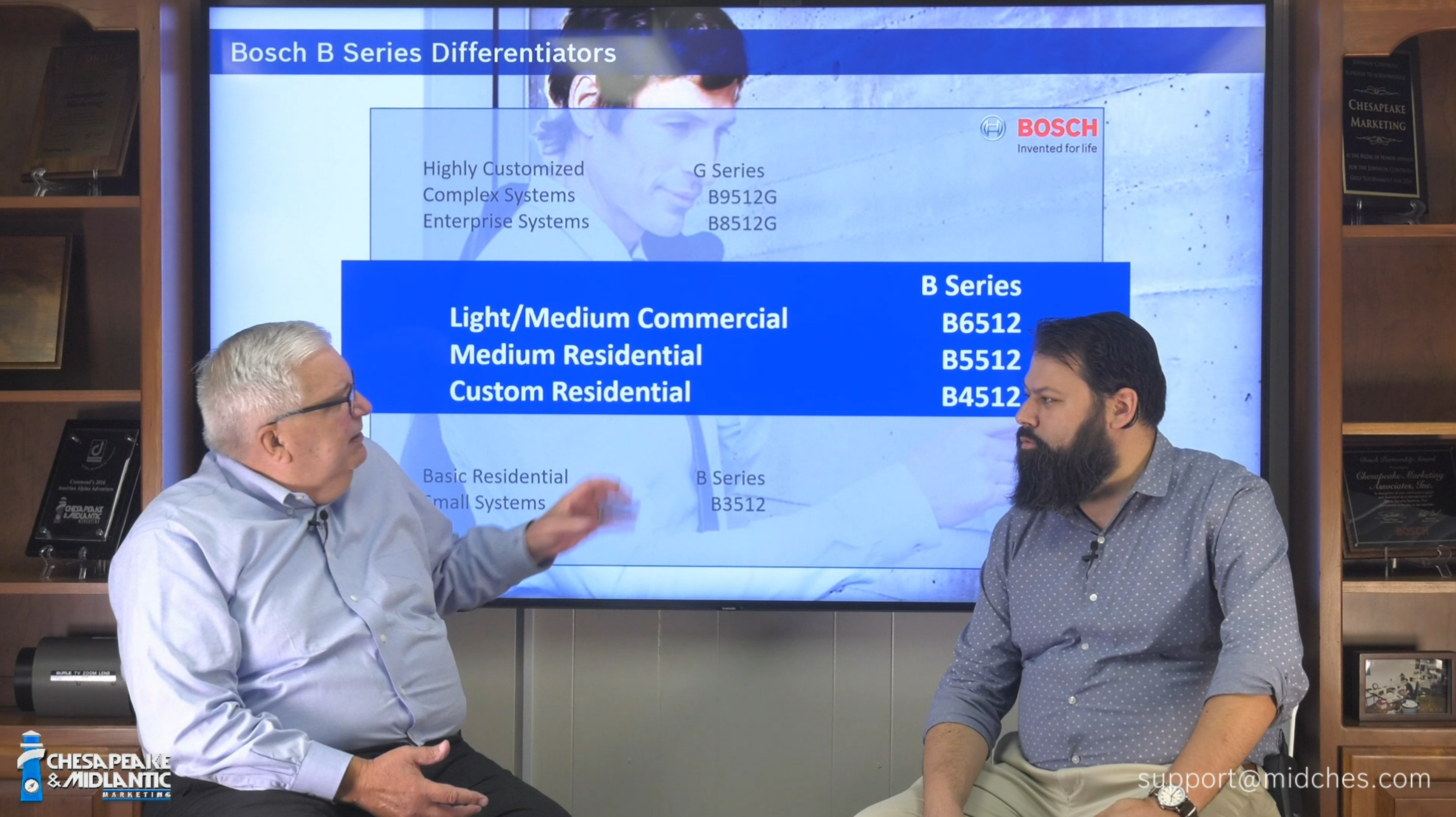 Not too long ago, a burglar alarm had one job - to let somebody know when an unauthorized person entered a structure. When the panel detected that the protected area had been violated, it had two decisions to make - whether to activate notification devices, like sirens and strobes, and whether or not to notify a central monitoring station.
Today, alarm panels can be used for so much more. You have more choices, which allow you to solve more security problems. Things we just couldn't address just a few years ago. Modern alarm panels are much more flexible than they used to be, enabling completely customized solutions.
In this video, Ari Erenthal and Rick Bennett review the B Series differentiators that make it a unique solution for end users and integrators seeking a better intrusion alarm solution.
A lot of old alarm panels tried to be everything to everybody, which meant that they weren't great at any one thing. Now, there are a lot of panels that are specifically designed for residential applications, but lots of integrators are still using traditional panels for commercial applications.
The Bosch B Series was specifically designed for commercial applications by a team that has been producing commercial intrusion products for decades.
Did you know that 40 of the largest 100 retailers in the United States only use Bosch intrusion technology, including all 10 of the top 10? Now the same technology is available to you.
Bosch B series intrusion detection system panels are fully customizable and perfect for small and medium applications, commercial, and industrial applications.
There are four models in the B series:
The B3512 will monitor 16 points- 8 wired and 8 wireless- with 3 outputs, 10 user codes, 4 keypads, and 1 area.
The B4512 will monitor 28 points, wired or wireless, with 27 outputs, 32 user codes, 8 keypads, and 2 areas.
The B5512 will monitor 48 points, wired or wireless, with 43 outputs, 50 user codes, 8 keypads, and 4 areas.
And the B6512 will monitor 96 points, wired or wireless, with 91 outputs, 100 user codes, 12 keypads, and 6 areas.
The B6512 can also be expanded with up to 4 doors of card access.
All Bosch B Series alarm panels come with an ethernet port for IP monitoring and an expansion slot for either a telephone module or a cellular radio.
All inputs and outputs are fully programmable and customizable. You can tie inputs to outputs and outputs to inputs, allowing you to trigger a single output or groups of outputs on a single input, with different behaviors based on a schedule or panel arming state.
You can arm or disarm on a card read, a code, a wireless remote, a schedule, or an input.
You can program latching outputs or local alarms or normally open outputs or normally closed outputs, all without additional relays. This gives you more flexibility and allows you to solve security problems you couldn't solve before.
You'll need an easy way to program the panels. All panels come with a USB port for programming with Bosch RPS software, which is a free download from their website. Bosch RPS software comes with a wizard to make programming as fast and easy as possible while still allowing you full access to granular programming so you can fully customize the system and integrate it into other Bosch products or third party products like VMS and access control systems.
In addition to onsite programming through the USB port, you can also perform remote programming via Bosch's cloud service. You don't have to worry about getting permission from the IT department to deploy port forwarding, static IP, or DNS services either. Bosch's Remote Connect service uses a secure, encrypted cloud connection for communication, without requiring a third party service like other manufacturers. This allows your central station to monitor the panel via IP or cellular, allowing you to download programming from and push programming to the panel, and allows you to activate the Bosch mobile app for intrusion alarm panels.
Alarm Panel Training
Bosch offers online programming training available through the Bosch Training Academy >>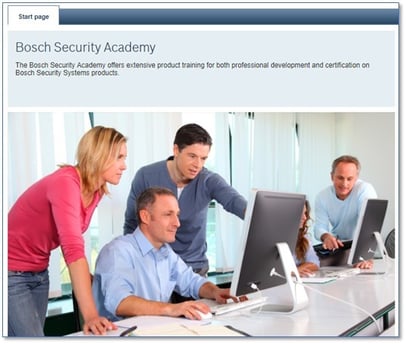 Also, installation help for technicians can be found on the B Series Installer Portal here >>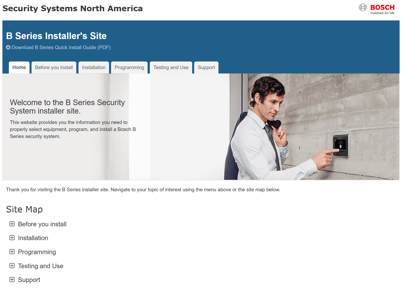 Bosch Security Manager (BSM) Mobile App
Bosch Security Manager allows you to receive alerts, arm and disarm, control outputs, and cycle doors if you have any connected to the panel. You can have multiple devices authorized to control a single panel, and you can authorize a single device to control multiple panels. Devices are authorized remotely through the Bosch dealer portal. Learn more about the Bosch Security Manager (BSM) app here >>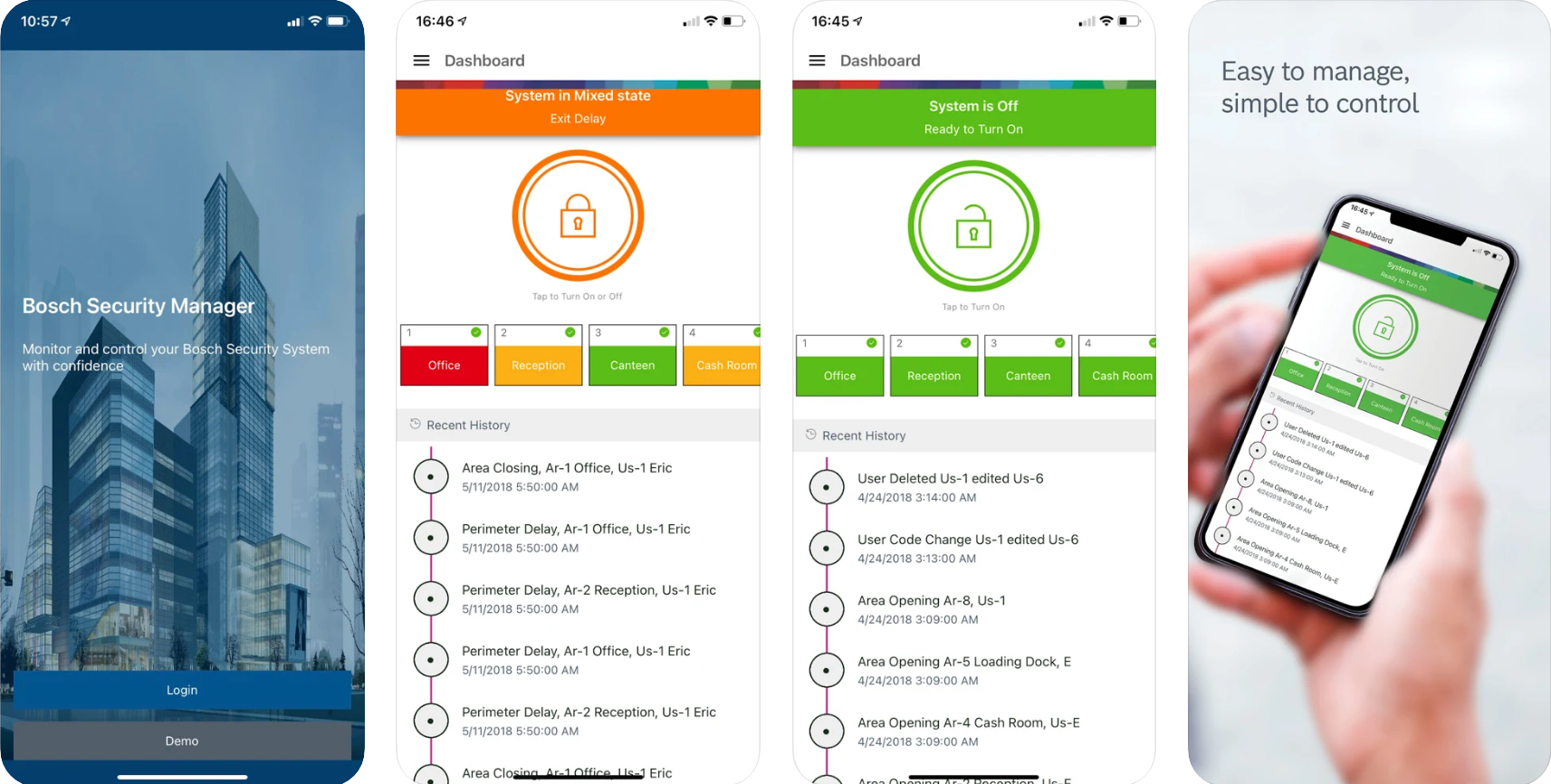 System Design Assistance
And perhaps most importantly, you have the engineering team at Chesapeake and Midlantic Marketing (MidChes) to help with all your design needs. Please, contact us next time you have a challenging installation or application you need help with. We'll be happy to help you put a solution together.