Whether you are a new or experienced technician, Bosch offers training programs to keep you
up to speed on the latest technologies and products. A new BVMS training course is now
available to help you grow your level of knowledge of Bosch products and systems.
Video Systems Master Level Certification
This three-day classroom course provides a solid understanding of Bosch cameras, recording options, and video analytics. Participants learn about camera settings, enabling recording on DIVAR IP appliances, and configuring video analytics for alarm recording and forensic playback.
Class Date: March 19-21 in Lancaster, PA
Prerequisites
Bosch Video Systems Professional Certification
Bosch Video Systems Expert Certification
Access the Bosch Security Academy Here >>>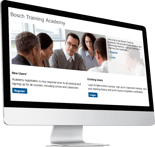 Want to be notified about upcoming classes? Register here >>>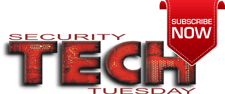 ---
Related New Course: Cyber Security Data Security
This two-day classroom course provides demonstrations and in depth practical applications for fundamental vulnerability scanning as well as device and system lock-down procedures. After completing this course, attendees will understand the differences between vulnerability assessments and penetration testing, and be able to leverage scan information to reduce attack surfaces of system devices. Prerequisite: Medium-high level knowledge of IP and networking
Access the Bosch Security Academy Here >>>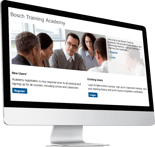 Contact our team for security training advice, assistance, and topic options >>>