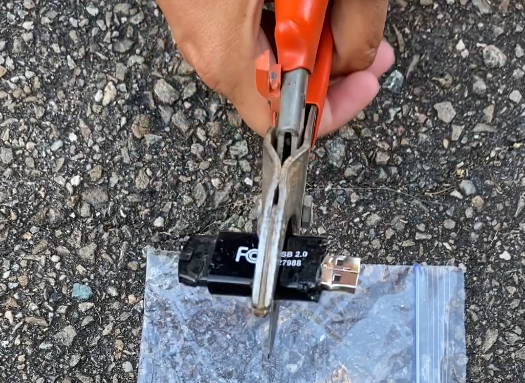 Security risks are everywhere, both in cyber space and in our own hands. USB drives can present two significant threats: malware introduction and unauthorized sharing of data.
When it comes to post-incident investigation of physical security and safety incidents, an easy way to share video surveillance footage and other data is by passing along a USB drive to a colleague. An alternate option to safely and securely share investigation information is by using a secure file sharing system that is internal to your organization's network. If external sharing is required, be sure to consult with your IT department as well as legal counsel, if available, prior to sending files across an unsecure network connection.
At MidChes, we take this vulnerability seriously as we see below once we discovered a USB thumb drive of unknown origin in our possession...
Unauthorized Sharing
While the convenience of sharing and storing files with a USB thumb drive is hard to argue against, the risk of the drive ending up in the wrong hands is real. A lost or misplaced drive with files on it can land in an unauthorized person's hands, revealing sensitive or private information.
Malware Threat
Using a USB drive from someone else or an unknown source can provide an opportunity for a malware threat to automatically move from the USB drive to the computer it's being plugged into. Attackers can infect other computers with malware by using a USB drive to automatically download malicious code onto the computer once the USB is plugged in.
How can you protect your data?
According to the Department of Homeland Security Cybersecurity and Infrastructure Security Agency (CISA), there are steps you can take to protect the data on your USB drive and on any computer that you might plug the drive into:
Do not plug an unknown USB drive into your computer.
Take advantage of security features.
Keep personal and business USB drives separate.
Disable Autorun.
Use and maintain security software, and keep all software up to date.
Data-Secure Physical Security Systems
If you're concerned about the cybersecurity of your physical security systems, please contact us to discuss how physical security systems can be safely deployed in your IT environment. Contact us here >>