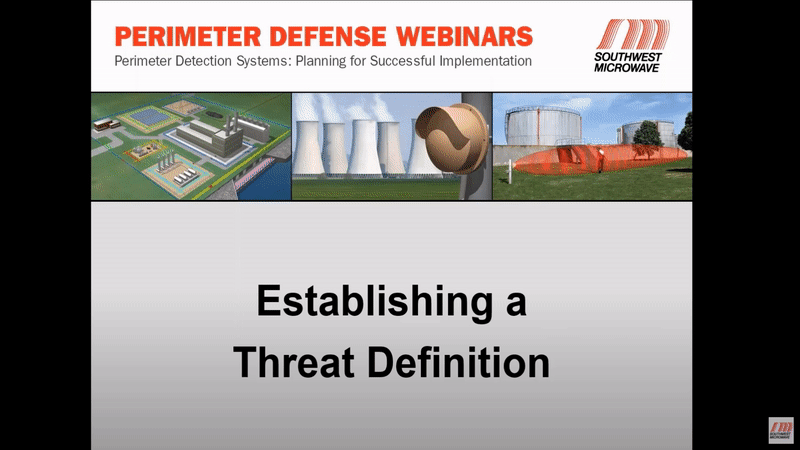 Establishing a threat definition (low, medium, high) involves evaluating intruder skill and level of consequence at a site to determine the selection of the ideal perimeter security solution. Perimeter security can include a single technology or layered technologies ranging from fence detection to ground-based radar to video surveillance.
In this webinar, Southwest Microwave discusses considerations when protecting the perimeter of a facility. Watch here >>
Learn more about perimeter intrusion detection system considerations in this video series: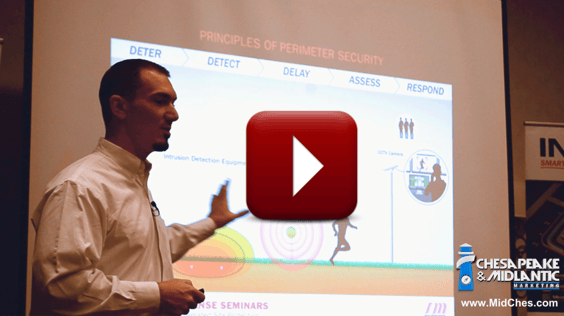 There are many things to consider when evaluating your current or new perimeter detection strategy.
Early warning detection and assessment
Continuous line of detection
Delaying intruder access
Response force reaction time
Threat analysis
Risk assessment
Single layer protection
Dual layer protection
Multi-layer protection
Watch the video series here >>