Integration of multiple manufacturers to create a system can be the right answer for security professionals.
Maricopa County Sheriff's Department installed Bosch Security Systems HD cameras, Genetec video management system, and Direct Data Networks (DDN) storage to meet their needs.
The video below describes the system and explains the rationale that Maricopa County used to decide on their system components. 3000 cameras, including Bosch high definition cameras, are recorded to multiple petabytes of DDN storage, and viewed using the Genetec VMS user interface. These integrated devices and software allow Maricopa County to monitor 8500 inmates 24x7x365 at 15 images per second.
The net result is that the Department can reduce expenses incurred by the County by collecting reliable evidence of all activities at the facility with the ability to identify prisoners and staff and close out investigations faster. What used to take two days to search for on the old recording system is now virtually instantaneous according to prison officials.
Bosch offers integration support to partner manufacturers through its Integration Partner Portal (IPP). On the portal, specifiers, end users, and dealers can research current levels of integration of hardware and software. Click here to access the IPP site.
More about Bosch and Genetec integration here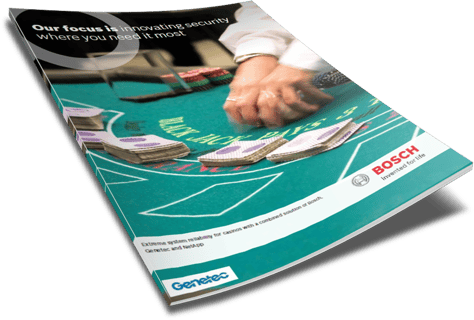 Contact us for assistance with your next security project.