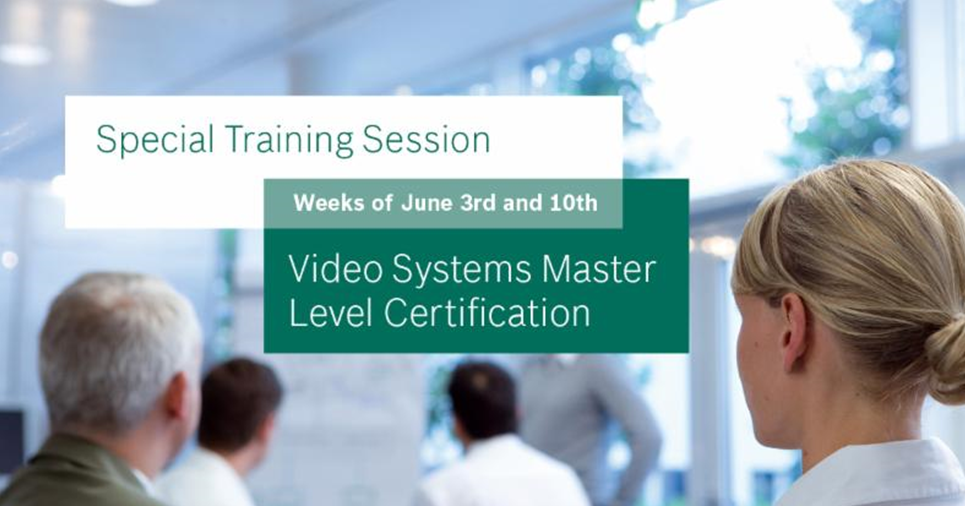 Attend a special four-day Video Systems Master Level Certification course and be entered to win free private training at your facility – a value of up to $5,000!
During this session, Bosch will evaluate attendees' knowledge before and after the course to measure the effectiveness and value of participating in our Video Systems Master level certification. Courses will be held in Fairport, New York, during the weeks of June 3rd and June 10th. Up to eight participants can attend each week.
The Video Systems Master level course provides a solid understanding of Bosch cameras, recording options, and video analytics. Participants learn about camera settings, enabling recording on DIVAR IP appliances, and configuring video analytics for alarm recording and forensic playback.
To register for this special training session, contact the Bosch Training Academy at 585-678-3139 or at training@us.bosch.com
Contact us to discuss this class or other Bosch learning opportunities >>