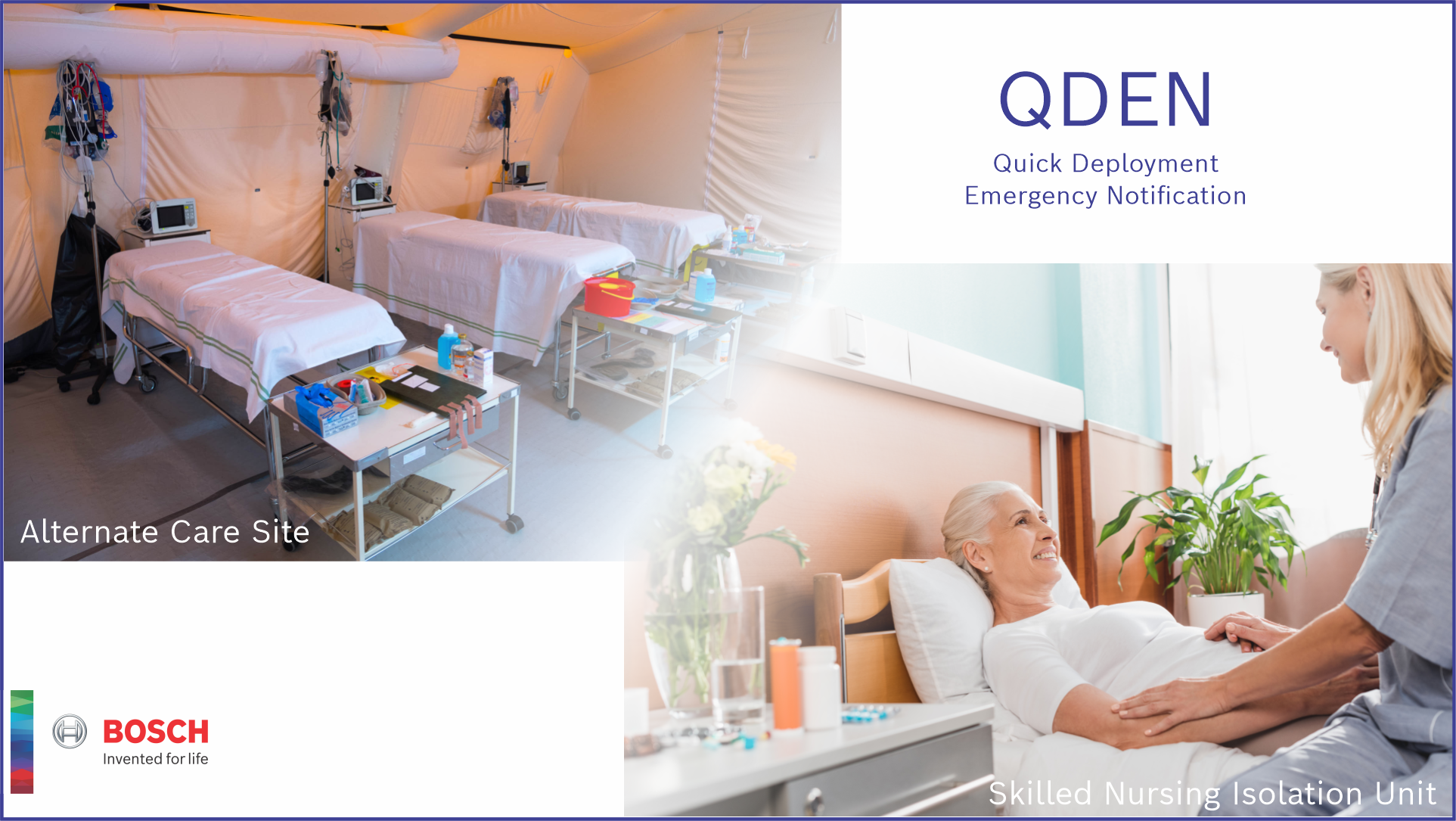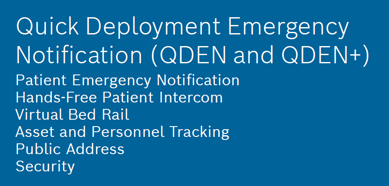 Skilled Nursing Isolation Units and Alternate Care Sites require systems designed to enable patients to request immediate assistance from medical staff.
Medical personnel, operations staff, and security teams require situational awareness about patient requests for assistance, the locations of critical assets, personnel location, communication to specific areas or throughout the entire facility, and general security measures.
Bosch Security and Safety Systems has developed Quick Deployment Emergency Notification (QDEN and QDEN+) Solutions to allow medical facilities and skilled nursing facilities to quickly implement a patient emergency notification system.
In addition to QDEN and QDEN+ Solutions, several additional systems can be integrated to provide patient intercom, provider transcribing communication, virtual bed rail, asset and personnel tracking, public address, access control, storage room and general security, and video surveillance.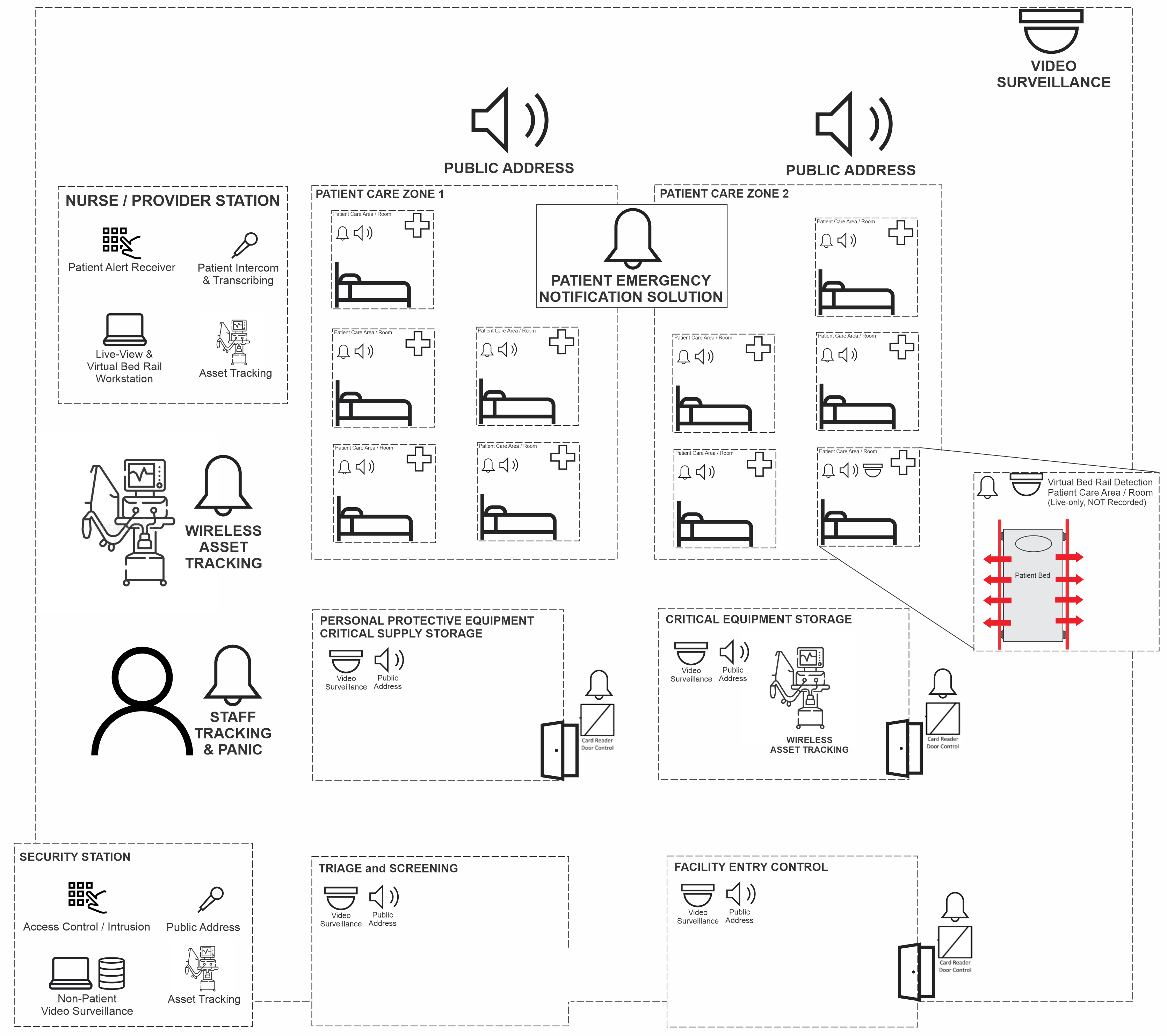 Bosch QDEN Solution Brochures
Skilled Nursing Isolation Unit Solutions >>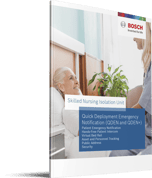 Alternate Care Site Solutions >>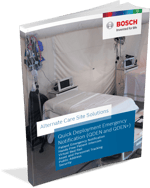 Bosch QDEN Overview One-page >>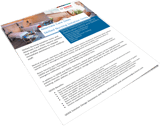 Request an Online Presentation >>