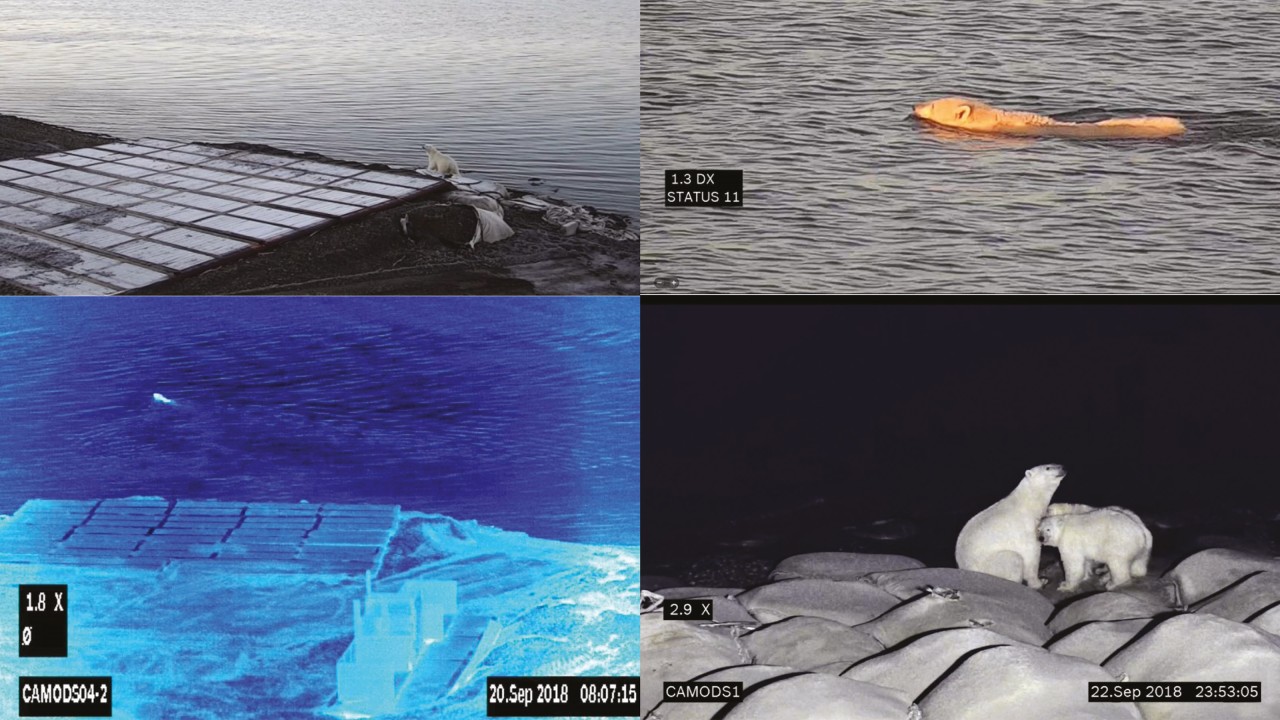 A large oil drilling site is in the migratory path of apex predators, polar bears. Use of an innovative video system now ensures safety for both humans and animals – 24/7 under extreme conditions.
The Oooguruk development project (ODS) run by Caelus Natural Resources Alaska, LLC is located on a six-acre man-made offshore gravel island in Harrison Bay in Alaska's North Slope region. Over 30 million barrels of oil have been produced from Oooguruk since 2008. Conditions are extreme–temperatures can drop to minus 40 degrees Fahrenheit, the sun sets for two months every year and there are polar bears–the world's largest land carnivore.
Bosch solved the exceptional challenge using the MIC IP fusion 9000i camera. It combines a robust design with Intelligent Video Analytics and was developed specifically for use in extreme conditions. Eleven of the cameras have already been installed on ODS, with five more at the planning stage. After receiving specific training, the company's electricians and IT staff installed the system themselves in the shortest possible time.
Read more about the project here
Contact our team for system design and demonstration