Below is a list of recorded webinars and Tech Talks:
Bosch MIC Series ruggedized PTZ Cameras
---
Introducing Access Management System 3.0
Access control is an essential component of building security, and today's market wants systems that are easy to set up and use. Get a preview of the upcoming release of Access Management System 3.0, the new access control platform from Bosch that is simple, scalable, and always available.
---
Easy Connectivity with Bosch Remote Portal
Remote Portal, Bosch's cloud-based solution, offers secure remote access to customer devices. Historically, programmers have connected via VPN to use Configuration Manager installed on a server at the customer site to set up recording. With Bosch's recent integration of Configuration Manager to Remote Portal, this configuration can be done directly, even without VPN access.
---
Perimeter Detection Strategies by Southwest Microwave
Establishing a Threat Definition
Assessing Site Characteristics
Perimeter Detection technology
Total Cost of Ownership
---
Our overseas Bosch colleague, Anders Karlsson, delivered an excellent 30-minute webinar on Bosch IP cameras including the FLEXIDOME 3000i and 8000i. Anders and his team demonstrate and discuss:
Video analytics
Data security
Resolution
Mounting options
PTRZ
Commissioning
Remote Portal
SD card edge recording
---
Perimeter Security - A Layered Approach to High-level Security
Perimeter security solutions can play a key role in your strategy to secure critical assets. A combination of Bosch IP moving, fixed, low-light, and thermal cameras offer a range of analytic functions for perimeter protection, including line crossing, object left behind, loitering, and more.
---
Retail Security Solutions for the Five Zones of Influence
Discover how Bosch Retail Security solutions can address the five unique areas of the retail environment identified by the Loss Prevention Research Council (LPRC) as Zones of Influence.
---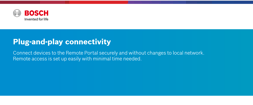 Leverage Remote Portal to manage your Bosch cameras
Learn how the free features of Remote Portal simplify remote programming, management, and viewing of your Bosch cameras. This secure cloud-based service offers off-site connectivity, health monitoring, and firmware management to all of your Bosch cameras, remotely.
---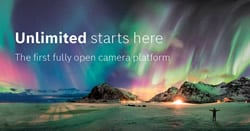 INTEOX, a new camera platform designed to modernize the security and safety industry
The first fully open platform of its kind, INTEOX gives users, system integrators, and application developers unlimited freedom for innovation and customization. Learn about the platform and how to add software apps and securely deploy them into INTEOX cameras.
---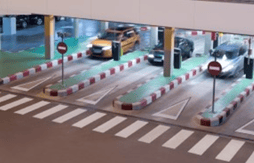 Built-in machine learning to train the camera
Camera Trainer, based on machine learning technology, allows you to tailor built-in Video Analytics to detect objects or situations that matter most. Join us for a roundtable discussion on Camera Trainer and how to use it in various applications such as parking management, railway crossing safety, and early flood detection.
---
Detectors that Guard your Time, Money and Reputation

Bosch motion detectors deliver exceptional catch performance, fewer false alarms, and faster installation time for a low total cost of ownership.
---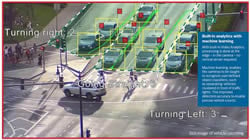 Intelligent Video Analytics at the Edge
Take the next step in video security with cameras that incorporate built-in intelligence with machine learning capabilities delivering smart data to improve safety, increase efficiency, and reduce costs.
---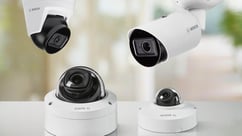 Bosch's New IP 3000i Portfolio of Cameras
An introduction into the new 3000i family of cameras and the ability to extend smart video security into general surveillance applications such as retail, commercial, healthcare and education.
---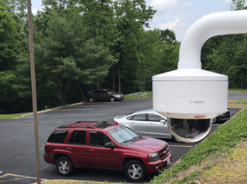 Simplifying Installations using Fixed PTRZ Cameras
Discover the hidden potential behind the FLEXIDOME IP starlight 8000i and its ability to change the installation and commissioning of a project.
---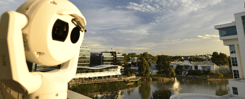 Smart Video Made for Extremes with MIC IP 7100i Series
Rugged design meets video analytics ideal for mission critical applications, such as city surveillance, airport perimeters and more.
---
The security of your surveillance data is just as important as the people and premises you are safeguarding. Bosch's system approach is the key to achieving the highest standards in end-to-end data security.
---
Video Security Management Unified for Improved Safety

Get seamless management of digital video, audio and data across an IP network for any size application.
---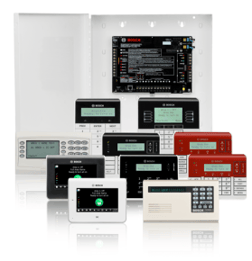 Integrating IP Cameras with Intrusion Systems to Improve Security
Learn how connecting IP cameras with video analytics to Bosch B Series and G Series intrusion control panels can provide additional security and functionality for your customers.
---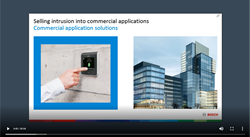 Selling Intrusion Detection Solutions for Commercial Applications
Learn how to lead with intrusion when selling into commercial applications. Includes application solutions in markets such as retail, banking, utilities, schools, government and office buildings.
---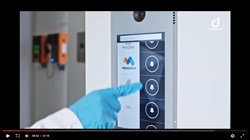 Multi-Functional Touch Screen Intercom Glove Demonstration
Aside from today, when more people than ever are wearing gloves and are trying to use intercom stations, production areas and healthcare settings are just two examples where intercom touch screens must pass the glove test 24/7/365.
---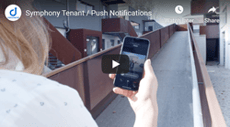 Tenant Entry System by Commend
Commercial and residentials multi-tenant properties
Programming demonstration
Advantages for System Integrators
Advantages for Property Managers, Tenants, and Owners
April 23, 2020 @ 11am

Recording coming soon
---
Browse a list of upcoming webinars and Tech Talks here >>