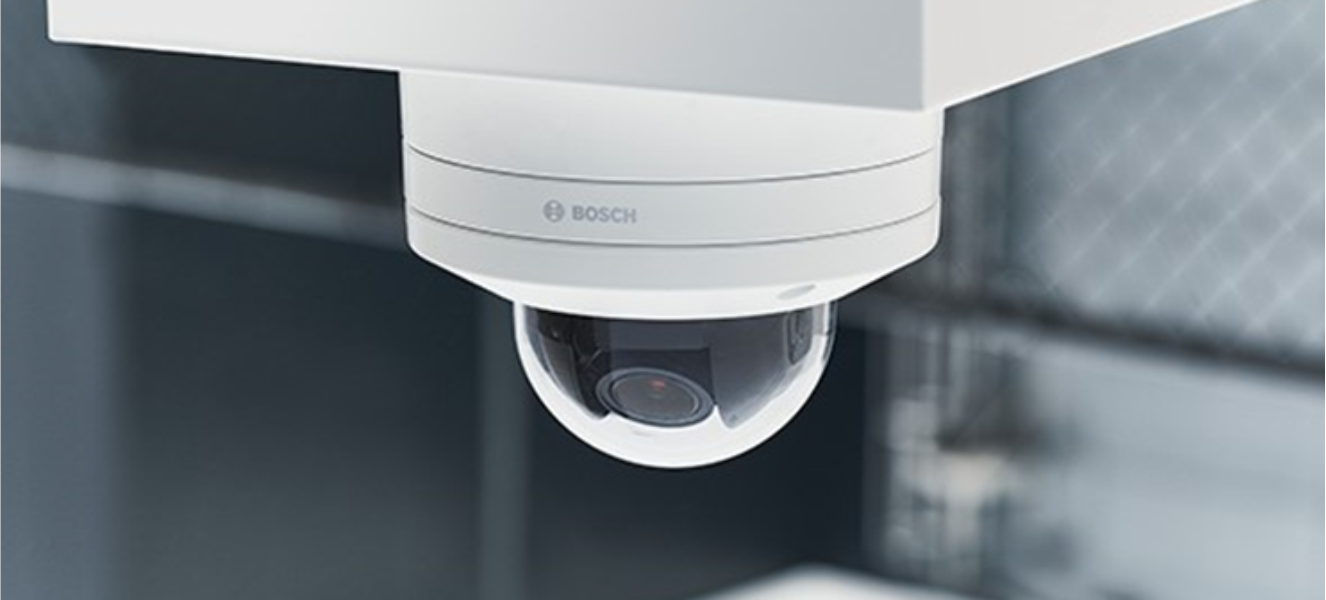 Introducing the new X series
The new Bosch FLEXIDOME IP starlight 8000i - X series cameras, available in HD 1080p and 4MP, are the ideal solution for mission-critical applications with challenging lighting scenes and moving objects. They exceed expectations and strengthen security even further, as they are able to capture relevant data in very challenging scenes thanks to built-in Artificial Intelligence and new best in class image quality capabilities.
What technology makes this possible?
These 1/1.8" sensor cameras include Bosch's new HDR X and starlight X imaging technologies, enabling the best possible image quality across all light levels and reducing motion and HDR blur to an absolute minimum. As a result, built-in Artificial Intelligence benefits from the excellent image quality, which enhances reliability and performance of both Intelligent Video Analytics and Camera Trainer. This allows them to support predictive solutions.
Built-in intelligence for predictive solutions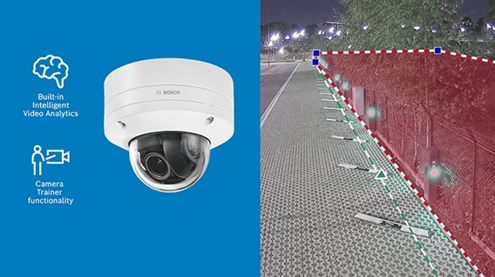 Businesses today demand far more detail than ever before. Higher resolutions, higher frame rates, better light sensitivity and excellent dynamic range all matter when it comes to capturing data that can distinguish individuals or objects for irrefutable evidence. FLEXIDOME IP starlight 8000i - X series cameras with built-in Artificial Intelligence (Intelligent Video Analytics and Camera Trainer) are designed to deliver on that promise by adding sense and structure to the excellent video footage they capture, allowing them to support predictive solutions. This power to predict brings together rich contextual and behavioral information to help customers react before potential security events occur or discover new business opportunities.
Robust design for challenging conditions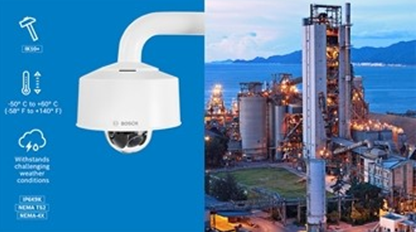 The design of the cameras makes them ideal for challenging outdoor situations, as they are water resistant (IP6K9K and IP66), vandal resistant (IK10+) and have an operating temperature range of -58 to +140 degrees Fahrenheit. Added support comes from the high quality, dual-layer coating of the camera, which provides protection against corrosion.
Game changing installation simplicity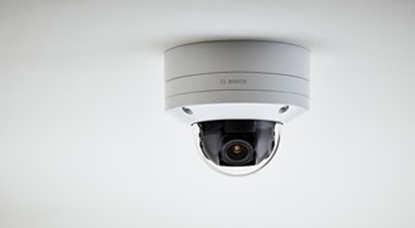 With remote commissioning, there's no need to repeatedly go up and down ladders. Using the Bosch Project Assistant app, installers can plan, pre-configure and commission video security projects without ever having to touch the camera or lens. That includes the ability to pan, tilt, roll and zoom to point the camera to the required field of view. Wireless or remote configuration and commissioning can also be done at a later stage once all cameras have been installed.
Pick your resolution
Contact us for a demonstration or system design >>