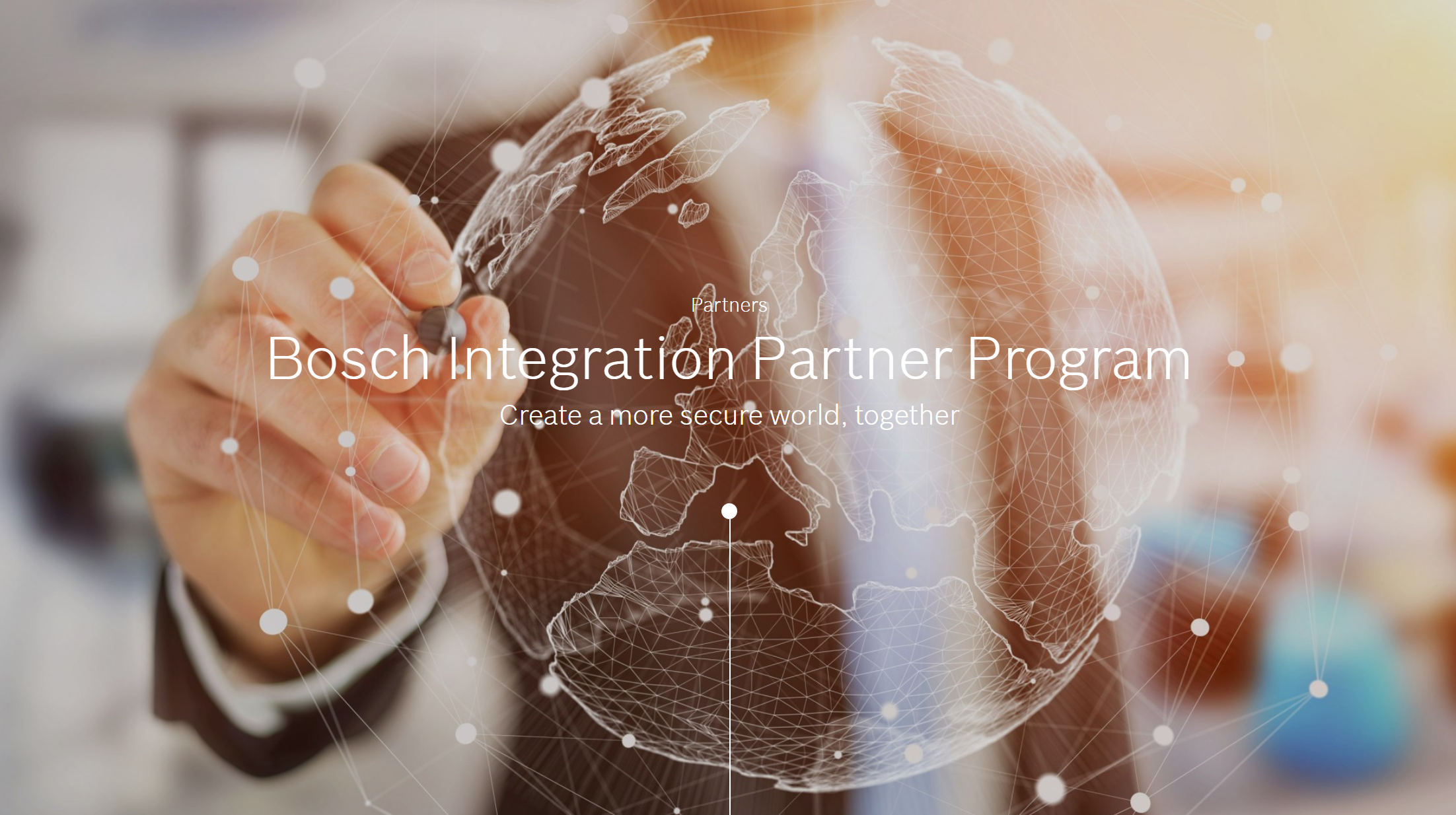 Bosch's new Integration Partner Program (IPP) website is live.
The focus of this new IPP portal is to help our partners find the support tools and services they need to integrate Bosch security system components seamlessly into their platforms, applications and systems. Over the next few months, content for 30 more partners will be created and more integration tools will be added. The old IPP website now hosts integration tools.
The Bosch Integration Partner Program is an alliance program that's designed to enhance the way Bosch works with their partners to meet customers' safety and security needs. It provides access to integration tools, tutorials and the support you'll need to integrate Bosch system components seamlessly into your platforms, applications and systems.
So, whether you're a developer, integrator, or consultant, together we can use our skills and passion to bring smarter solutions to market, boosting your business and taking security to a whole new level.

Contact our team for system integration assistance