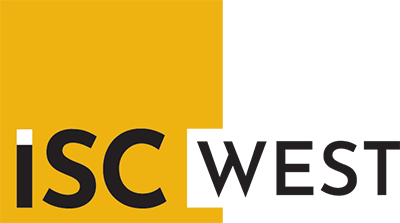 Bosch will have an Exhibitor page where attendees can view an assortment of Bosch's content and find links to their product catalog, solutions, industries, support, social media, and 'where to buy'. Bosch is also sponsoring one of the ISC Headline events (Tuesday evening) as well as five of the SIA educational sessions.
The event itself is free, as well as all of the SIA & ISC sessions, but registration is required. All you need to do is self-register for the event using the link below. Once you are registered, you can then also sign up for any the sessions that you might be interested in attending.
SIA Educational Sessions sponsored by Bosch
Monday Oct 5 1:45pm-2:30pm Video Surveillance The Future of our Face
Tuesday Oct 6 12:45pm-1:30pm Cybersecurity & IT

Cyber Attack on a Commercial Building - A Real World Case

Tuesday Oct 6 1:45pm-2:30pm Connected Security "I Dreamed a Dream" Leading in the Smart/Safe/Connected City Revolution
Wed. Oct 7 1:45pm-2:30pm SIA Education Effectively Implementing the SIA "Employers Complete Guide to Hiring"
Wed. Oct 7 2:45pm-3:30pm Strategic Management Leveraging PASS Tools, Resources and Partnerships in K-12 School Security
REGISTER FOR ISC WEST - FREE HERE >>
Headline Bosch Sponsored Event
Tuesday evening (Oct 6) - 5pm – 6pm EST DHS Town Hall Meeting: Faced with Disruption: Securing your Digital Connection
Speakers:
William N Bryan - Senior Official under Secretary of Science and Technology (DHS)

Mary McGinley - Director of Physical and Cyber Security in Mission Support and Capability Group (DHS)

Brian Gattoni - CTO of CISA (Cybersecurity and Infrastructure Security Agency)
The COVID-19 pandemic has tested the security of organizations in unprecedented ways. The crisis has served as a wakeup call that business as usual requires new approaches when charged with securing lives, property, and commerce. In the face of disruption, technologies, such as 5G, AI, and IoT, are accelerating online services of telemedicine, education, voting, commerce, and public safety. Despite advances in speed, access, and information sharing, risks remain with protecting personal and business data, which impacts trust in how government and industry deliver products and services. DHS and industry are investing in cutting-edge applications to secure your digital connections and keep services uninterrupted for diverse security environments, including transportation systems, public safety operations, supply chain networks, and infrastructure protections. Understand how disruption is impacting the security landscape and what role you can play to help DHS deliver advanced capabilities to 'secure your digital connection.'
Learning Objectives:
How are emerging cyber threats changing the way DHS protects against tampering and threats to flows of commerce and our political way of life?

The security landscape is evolving alongside advances in the private sector. What is our strategy to include industry innovators in our decision-making?

How can small businesses protect themselves from cyber-attacks that seek to steal IP and harm business operations and service offerings?

How do communities build cyber resilience to protect their public data and emergency services and compete in the new world order?
REGISTER FOR ISC WEST - FREE HERE >>
The ISC West 2020 Virtual Event will offer you and your business a 3-day agenda full of educational programming, featuring the best of our SIA Education@ISC Program, high-profile Keynote speakers, Virtual Vendor Solution training Sessions, and more. In addition, the ISC West Virtual Event will feature additional opportunities to connect with other security & public safety industry professionals via our Exhibitor Tech Center pages, chat functionalities, discussion groups, and more. Offering the chance to uncover showcased technologies and solutions from leading security brands, the ISC West Virtual Event allows you to discover what's new, next and innovative for your business, from the comfort of your home or office.