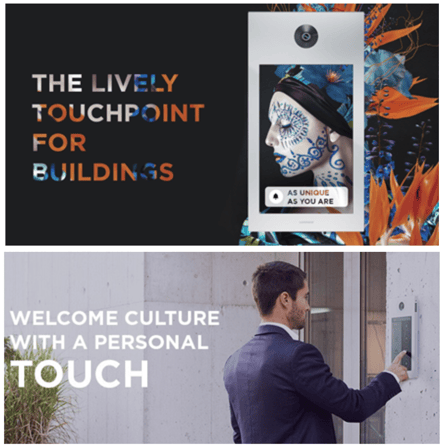 When do people feel good inside a building? What is involved in feeling comfortable in the first place? Architects ask themselves such questions every day to create an interface between buildings and people. After all, architecture should not only be aesthetic, but also functional.
Commend also combines functionality with modern technology. The designs are in harmony with the surrounding architecture and the intercom stations are both suitable for everyday use and particularly reliable for emergencies.
Functionality with Aesthetics in Mind
What is the first contact at the door like? Intuitive or a desperate search for the right bell button?
A muffled, barely intelligible voice at the other end or background music followed by a beautiful, clear voice of "welcome" - and a video image of the person on the other end?
Architects don't just design a building, they design a world of experience. They decide how the entrance is staged and thus also define how visitors are received. Because, as is true everywhere in life, it's the first impression that counts...