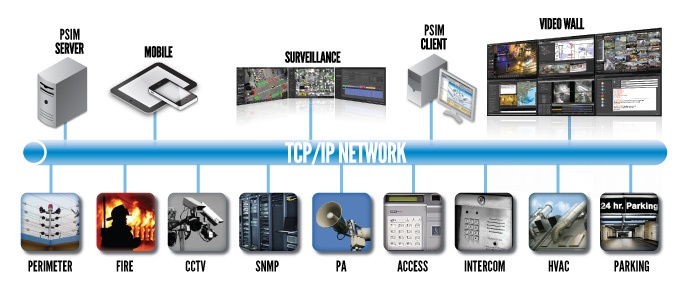 System integration is intended to simplify user operation, especially during an emergency.
While the goal is user simplicity, integration of the systems can be quite complex. Seeking advice from trusted advisers is critical. Performing a thorough project site survey is a great place to get started. In this video, Steve Pennington and Nick Hoyt discuss key concepts related to system integration.
Conducting a system site survey

Systems types typically integrated together

Contact closure integration

Software based integration

System functionality & setting user/owner expectations

Use of static & dynamic site maps & diagrams versus device trees

PSIM management software

Primary versus secondary systems

Licensing, programming, & hardware cost considerations

Importance of working with trusted advisors
Integration and Software Links
Conducting a thorough site survey for your project is critical. Asking questions about the details starts here.
This Site Survey guide will get you started. Inside you'll find questions about the overall expectations of the video surveillance system, camera types, mounting methods, cable infrastructure, IT network considerations, command center console logistics, and much more.
After you have completed the Site Survey, email it to support@midches.com and we'll get started on your project design and parts list immediately.
Use this Site Survey guide as the first step in your solution design:

The guide above is Step 6 of a 10-Step process: Check out the other steps here.