Partner Appreciation Happy Hour
Commend invites partners and friends to join us for refreshments on Wednesday, September 26th at 3:30 PM. Come meet our team, who will be happy to answer any of your questions.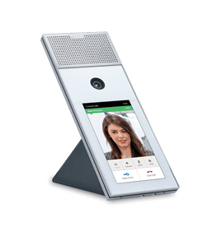 At GSX, Commend will be showing you how to meet the challenge of making buildings safer. Maximum flexibility and compatibility – that's exactly what the Commend indoor series provides. Thanks to its flat housing and the timeless look, the indoor series Intercom stations are designed for indoor use, whether on desks or walls. The ID5 datasheet details all the technical specs to help you see how it integrates into your network.
We look forward to enjoying a beverage with you while discussing Commend solutions. To reserve your free beverage, visit Booth #2727, or send us an RSVP email.