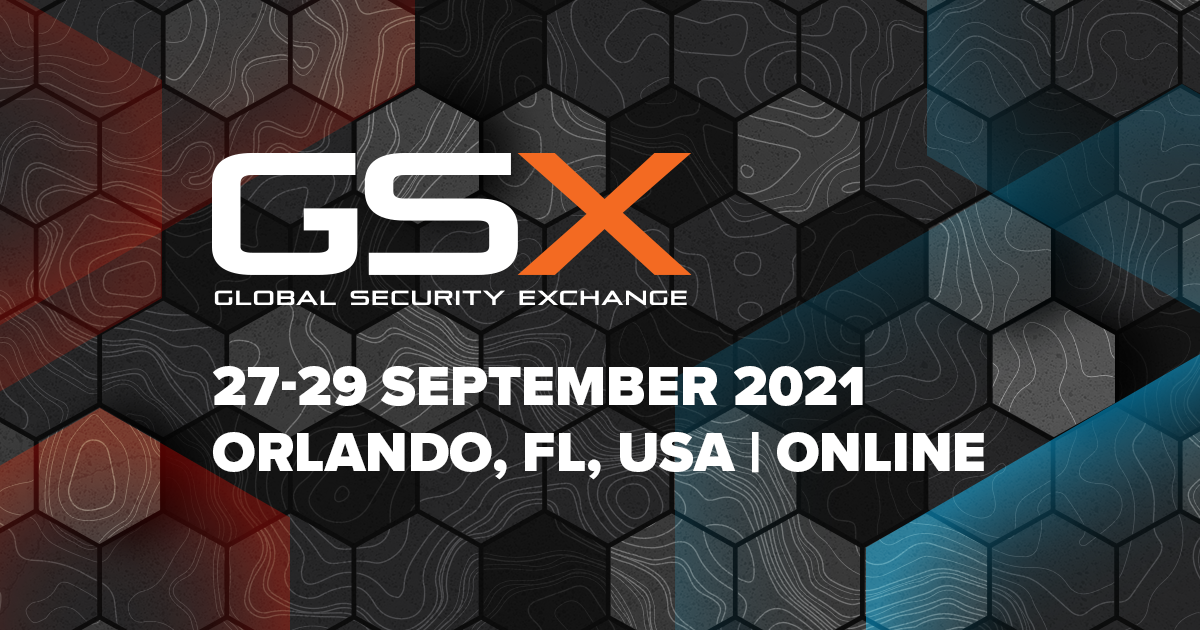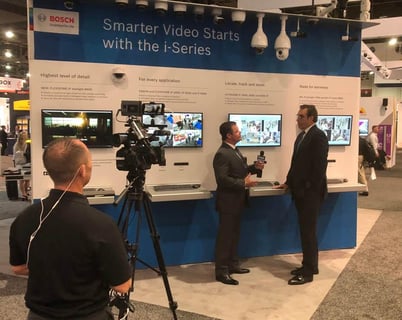 GSX 2021 is around the corner!
We know many of our partners will not be traveling to Orlando for the show, so we plan to continue our tradition of bringing you interviews with our manufacturers from the show floor. These interviews will highlight the displayed solutions at the show to keep you up to date virtually.
Plus, below is the FREE exhibition-only ticket link courtesy of Bosch Security Systems >>
EXHIBIT BOOTH NUMBERS
Bosch #1315 - Get details on the latest enhancements to our access control and intrusion systems as well as on our new AIoT video products that support predictive solutions. At the Bosch booth, you can see:
Commend #1148 - Commend is a global provider of Integrated Intercom Systems and solutions for emergency and threat response that enable an efficient, quick-responding management of public buildings, industrial facilities and public traffic infrastructures. Whether it's providing customer service in a noisy car park, managing an emergency situation in an industrial facility or responding to school violence, Commend systems provide reliable assistance in terms of efficient, clear communication and responding to challenging situations. In everyday use, the systems help to ensure economically efficient workflows.
Southwest Microwave #1633 - With over 45 years of experience and 70,000 installations worldwide, Southwest Microwave is a leading manufacturer of high security outdoor electronic perimeter security systems for the transportation, utilities, government, military, correctional, industrial and VIP residential sectors. These solutions include fence detection systems, microwave sensors, buried cable systems, infrared detection devices and alarm monitoring tools that provide precise detection of perimeter intrusion attempts to reliably protect against threat to critical infrastructure, high-value assets and human safety. Southwest Microwave offers extensive technical service capabilities, including system design assistance, installation and commissioning services, comprehensive product training and responsive technical support.
Winsted #601 - Winsted is the global leader in control room console and furniture solutions. We create attractive, ergonomic consoles that work with your operators to improve comfort and optimize efficiency. We offer stock, customized & custom consoles suitable for any control room application. Whether you are building a state-of-the-art control room from the ground up, or simply need to upgrade your operations, Winsted can provide the ideal solution. Our experts combine the disciplines of industrial design, ergonomics & interior design to create solutions that reduce fatigue, improve productivity and inspire. Our commitment to customer service is second-to-none and your satisfaction is guaranteed.
Free Exhibit Floor Pass - Courtesy of Bosch Security Systems here - USE CODE "PIP" >>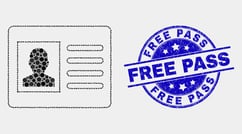 - USE CODE "PIP"
Contact us before the show to schedule meetings here >>