Security professionals have been using IP cameras and other security devices successfully for years, and legacy solutions have been working for a long time. However, new technologies that use analytics and cyber security safeguards are taking the place of old solutions. Therefore, if you're attending GSX 2019 (ASIS), be sure to meet up with our team to see the most modern security solutions available to protect businesses, organizations, and government.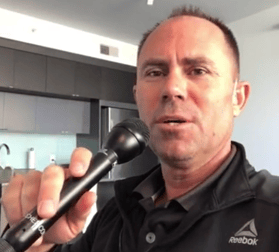 Preparations are underway for the MidChes interviews at the upcoming GSX security conference in September. The guys will be showcasing new solutions from Bosch Security Systems and our other top manufacturers of modern security challenges.
---
Schedule a meeting at GSX with the MidChes team
---

Use CODE EV153 for FREE Exhibit Hall entry
---
MidChes Booth Numbers
Bosch 417
Commend 1041
EIZO 1637
Orion Entrance Control 1969
Southwest Microwave 1233
Winsted 102

Add the MidChes booth list to your calendar
---
SHOW CONTACTS
Contact our team before or during the show to schedule manufacturer visits or project meetings
---
SPECIAL EVENTS
to be announced...
---
BOOTH INFORMATION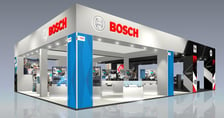 Booth 417
Integrated Solutions
With our integrated security solutions that include intrusion detection, access control, video surveillance, and audio communication, we're showing how to:
Detect open parking spaces using Video Analytics with machine learning
Protect high-risk areas with Video Analytics, Intrusion, and audio announcements
Control video and security devices with the Bosch Video Management System
Trigger and execute audio announcements based on security events
New Products
Get details on our latest offerings and preview the many new products launching this fall. At the Bosch booth, you can see:
· FLEXIDOME and DINION IP 3000i intelligent cameras for small applications
· FLEXIDOME IP starlight 8000i cameras that reduce setup time by up to 75%
· AUTODOME IP starlight 7000i cameras to track and zoom in on moving objects
· MIC IP ultra 7100i and MIC IP starlight 7100i cameras for extreme environments
· FLEXIDOME IP panoramic 6000/7000 outdoor cameras for a 360-degree overview
· Video Analytics that brings new value by gathering data for business intelligence
· Camera Trainer that harnesses machine learning to identify user-defined situations
· DIVAR IP all-in-one 5000/6000/7000 solutions for recording and video management
· Bosch Video Management System 10.0 with improved data security and privacy
____________________________

Booth 102
Winsted is a worldwide leader in security console solutions. The company creates attractive ergonomic consoles that work with operators to improve comfort and optimize efficiency. Winsted offers stock, customized, and custom consoles suitable for any security application. Whether the customer is building a state-of-the-art control room from the ground up or simply upgrading operations, Winsted can provide the ideal solution. The company's experts combine the disciplines of industrial design, ergonomics, and interior design to create solutions that are both efficient and eye-catching. www.winsted.com
____________________________

Booth 1233
With more than 45 years of experience and 70,000 installations worldwide, Southwest Microwave is a leading global provider of high-security outdoor perimeter intrusion detection systems. The company's field-proven solutions reliably protect against unauthorized access, mitigating risk to critical infrastructure and high-value assets. Technologies include fence and buried cable detection systems, digital and hi-rel microwave sensors, infrared detectors, and perimeter security management systems. Come by for a hands on demonstration of our latest high-performance intrusion detection technologies. www.southwestmicrowave.com/ssd
____________________________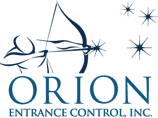 Booth 1969
Orion Entrance Control, Inc. manufactures optical turnstiles for corporate, government, and university lobbies. Orion's turnstiles allow easy entry for employees and visitors. The turnstiles range from a high-security bi-parting full glass speed lane to a four-inch-wide pure optical pedestal. With an award-winning design coupled with infinity lane control software, Orion can meet or exceed any specifications to ensure that lobbies are secure. Its state-of-the-art turnstiles are hand-built, high-quality products made in the U.S. www.orioneci.com
____________________________

Booth 1637
EIZO has nearly 50 years of experience as a visual technology company that develops and manufactures high-end display solutions by integrating hardware and software technologies to help customers work more efficiently. EIZO offers a wide range of displays that provide solutions to video surveillance, including 4K and the DuraVision FDF2304W-IP. EIZO offers both 23-inch and 46-inch displays that include a built-in decoder that supports both VAPIX and ONVIF protocols, requiring only a power cord and a network connection for out-of-the-box, ready-to-use viewing. www.eizo.com/products/duravision
____________________________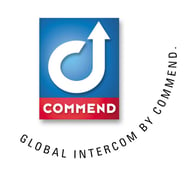 Booth 1041
Since its founding in 1971, Commend has grown into a large, globally-recognized player, providing integrated intercom systems for the protection of people, buildings, and assets throughout the world. With its experience in developing technologies for hands-free voice communication systems, the company integrates video and interfaces with third-party equipment that complies with international norms and standards. Featuring NFPA 3000 ASHEPAR Compliant Solutions. www.commendusa.com
See the ID5 Live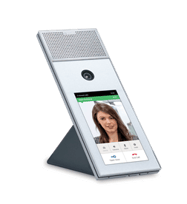 At GSX, Commend will be showing you how to meet the challenge of making buildings safer. Maximum flexibility and compatibility – that's exactly what the Commend indoor series provides. Thanks to its flat housing and the timeless look, the indoor series Intercom stations are designed for indoor use, whether on desks or walls. The ID5 datasheet details all the technical specs to help you see how it integrates into your network.
---

Use CODE EV153 for FREE Exhibit Hall entry
---
SHOW CONTACTS
Contact our team before or during the show to schedule manufacturer visits or project meetings