BIG CONGRATULATIONS to Ross Trovinger and his new bride, Heather!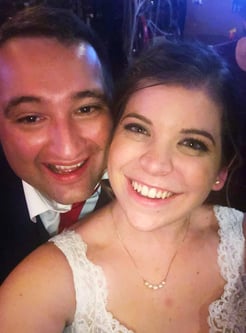 The MidChes team has a few people who stay out of the limelight of our digital media and Ross is one of them. He supports our sales and marketing efforts by managing the databases that keep the sales team straight and point our outbound messages in the right direction.
When he's not at the MidChes office part-time, Ross is working for the Baltimore City Fire Department keeping the local residents, visitors, and businesses safe.
Thanks, Ross, for all you do and congratulations to you and Heather!