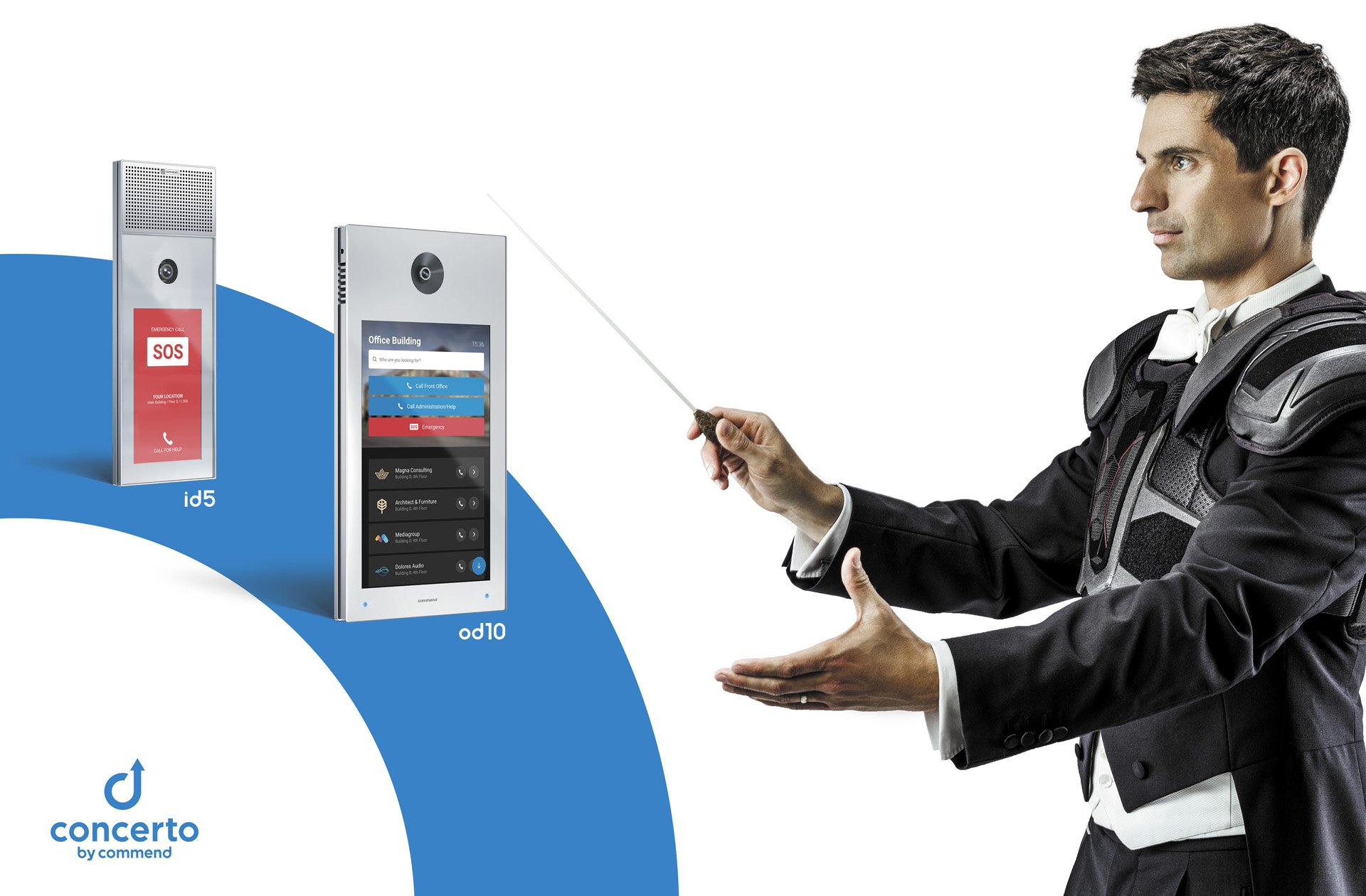 How can Commend support their customers in their everyday business?
How can they help reduce their workload and ensure a maximum of security?
At Commend, they routinely ask themselves these questions whenever they design a new product. The development of the new CONCERTO Station Series was no exception. The resulting high-end Intercom stations serve as digital doorkeepers, signposts, and conductors of concerted communication. For this purpose they come packed with comprehensive competence.
Unauthorized access? No chance! That's because when personal safety, building security and assets is at stake, Commend is the Expert.
CONCERTO FEATURES
CRYSTAL CLEAR SOUND - Two loudspeakers and high-quality audio technology ensure a perfect listening and speaking experience with up to 20 kHz speech quality.
STRAIGHTFORWARD COMMUNICATION - without interfering background noise, thanks to two
concealed digital MEMS microphones, which enhance the voice sound to ensure perfect speech intelligibility.
DESIGN AND QUALITY - Made from carefully chosen high-quality materials, the Intercom stations are equally suited for mounting on a wall or placing on a desktop.
CYBER-SECURE - Effective protection of IT infrastructures from digital and physical cyber attacks.
EVERYTHING IN VIEW - A high-resolution video camera ensures a picture-perfect viewing
angle. This allows it to capture even persons who are not at eye-level with the camera
unit, e.g., person standing to either side or wheelchair users.
Security and functionality in perfect harmony.
Commend's performance and perfection are set to raise security communication to a new level of a superior concert experience. Concerto Intercom stations, the world's first Intercom stations with "Emergency Mode", bring together security, communication, design and functionality to provide the best of all worlds. The devices come fully equipped to support your daily work and, most importantly, to ensure security in crisis situations.
Concerto Intercom video and brochure download >>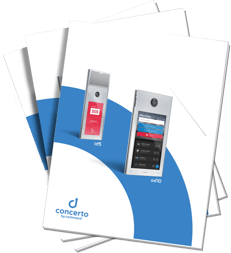 What is Unified Public Address? An Explanation from Tony Babicz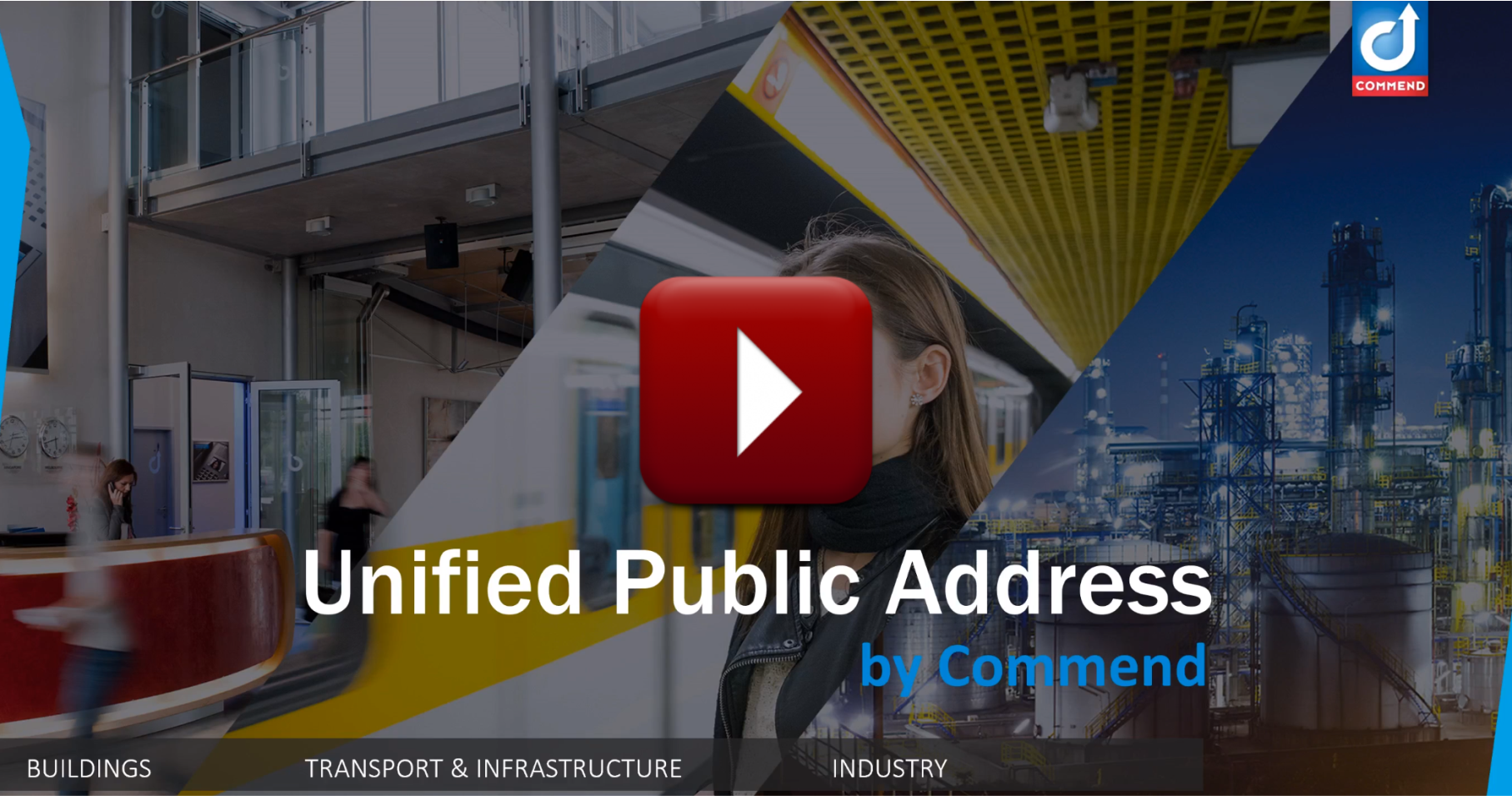 Learn more about Commend solutions here >>
Connect with the MD, DC, VA System Design Team here >>
BRILLIANT
In addition to their emergency support qualities, the CONCERTO Intercom stations also offer brilliant support of everyday routines. Strategically placed devices provide details for visitors to guide them along to the required part of the building. In their role as digital assistants, the stations also show details about individual rooms, such as their occupancy status. A brilliant encore is the "Advertising Mode". As a result, the CONCERTO stations make it easy to present advertising content, with the additional option of displaying relevant details, such as text-based and graphical user information.
VIRTUOSO
Security and active personal protection in critical situations require virtuoso interplay on the
highest level. Whenever needed, the CONCERTO Intercom stations kick in "Emergency Mode" within fractions of a second, ready to support pre-defined emergency procedures. Lock-down conditions are reported visually and supported acoustically within seconds. Warning announcements and essential instructions can be played back automatically and
in extra-high quality, with the cameras keeping danger-prone areas in constant view. As a result, control room staff can intervene quickly and easily, and crisis intervention teams are able to take action and access all system functions.
HARMONIOUS
CONCERTO Intercom stations enable powerful communication for enhanced building security in a timeless design. The high-quality Intercom stations are made from refined materials such as glass, high-grade steel and aluminium. Thanks to their timeless design they are serving as digital guardians, digital helpers and daily companions for modern office buildings, schools or
public buildings, but also come prepared for active duty in stylish shopping centers or airports.
​​
​​