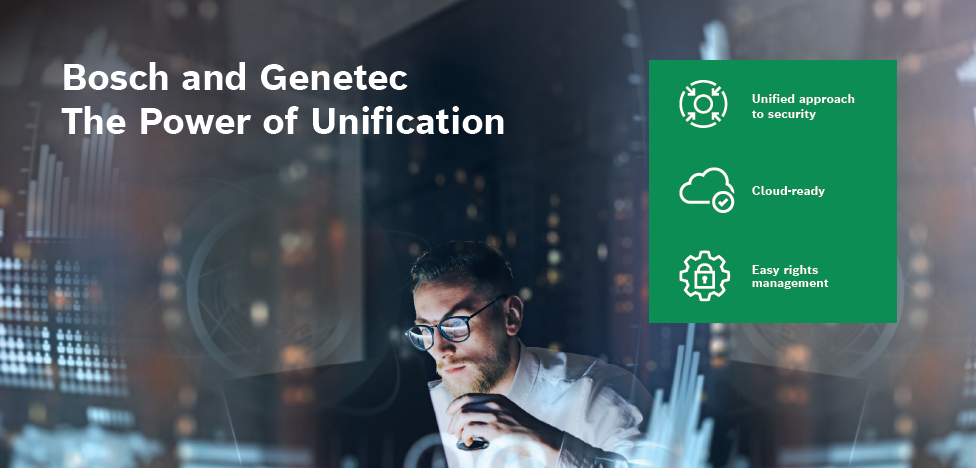 Unified monitoring of intrusion, video, and access control
Integrate your intrusion alarm system into your overall security operations using a unified platform to protect your assets and resources.
The Genetec intrusion panel integration allows security operators to make decisions based on a complete
overview of your security environment. Intrusion panels are integrated within Security Center, the unified platform for access control, video surveillance, and license plate recognition. This provides easy and real-time monitoring, better risk evaluation after alarm notifications by linking video to intrusion events and provides a wide scale of remote (disarming) arming options.
Bosch and Genetec deliver integrated solutions for targeted industries that go beyond the highest demand of today to substantially improve levels of security.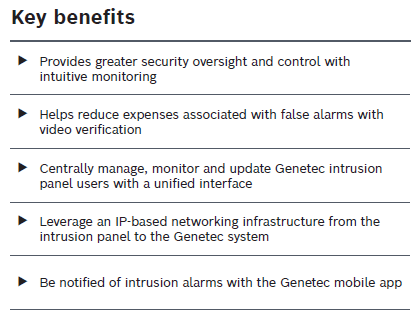 Intrusion integration architecture
Intrusion panels connect over an IP network to the Config Tool and Security Desk within Genetec Security Center. Choose from a cloud, on premises or a hybrid approach. You are ensured of easy deployment, reliability, and real-time communications going forward.

Contact us for system design assistance >>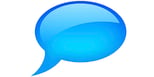 Download the Intrusion Panel Integration flyer >>