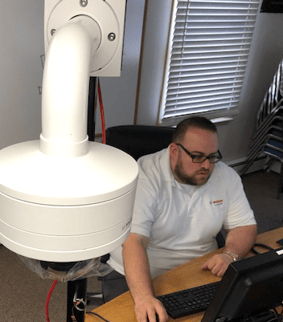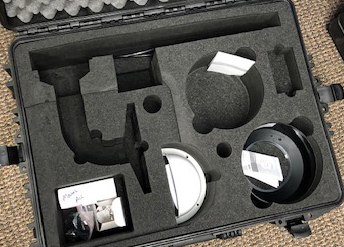 When we get a new piece of demo gear, it doesn't last long in the shipping container. Last week, Brad received the first FLEXIDOME 8000i demo kit at our Maryland office and immediately started putting it to the test.

Contact our team for your personal demo >>
The new FLEXIDOME IP starlight 8000i cameras are pushing technological boundaries. Featuring starlight technology, high dynamic range (HDR), plus available resolutions including 1080p, 6 megapixel, or 4K Ultra HD resolution, they deliver exceptional detail in low-light situations.
On-board Intelligent Video Analytics interprets data to a level of detail that goes beyond security and improves operations.
These cameras also have a game-changing unique 3-step concept for simple installation, and with wireless configuration there's no need to go back up to the camera to detach the bubble or manually point the camera to the required field of view. Commissioning can also be done remotely, saving time and reducing difficulties associated with hard to reach installations.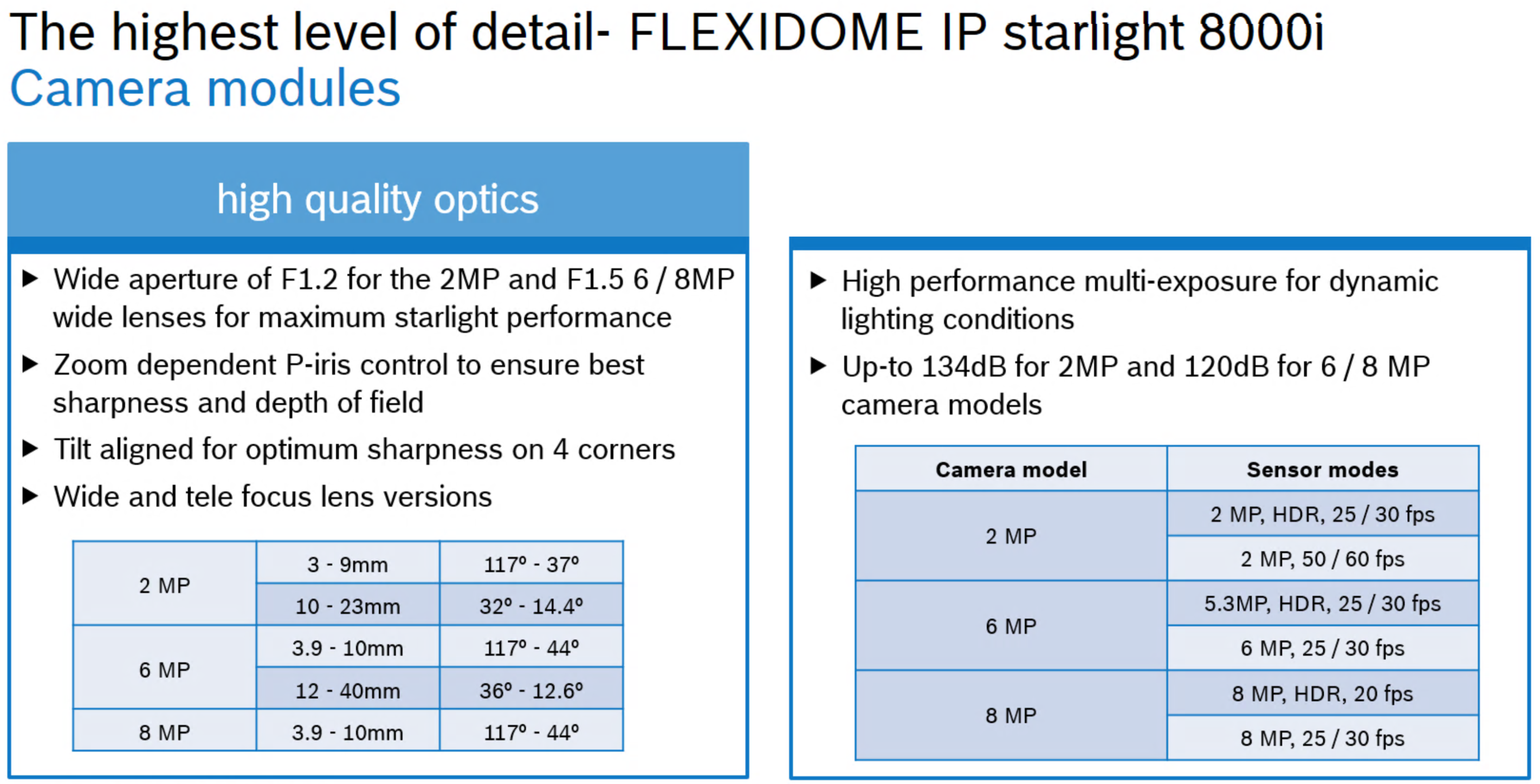 Request more information from our team
Simpler, by working smarter

Bosch's dedication to constantly push the boundaries of technology is typified by the launch of the FLEXIDOME IP starlight 8000i fixed dome cameras, developed to simplify the video security process.

But it takes a smart camera to simplify the video security process, as demonstrated by the remote commissioning functionality. By using a smart device, together with the Project Assistant app, the pan, tilt, roll and zoom (PTRZ) function can set the required field of view without having to touch the camera or lens. This remote commissioning and configuration can be adapted at any stage beyond the initial set-up, making it quick and convenient to adjust the field of view should initial planning requirements change, e.g. new layouts.
Equal to the challenge of testing conditions

Analytics that go the distance

A hidden asset featured as standard on all FLEXIDOME IP starlight 8000i cameras is the built-in industry-leading Intelligent Video Analytics. When combined with the aforementioned outstanding image resolution, it further increases the accuracy of the security solution by intelligently distinguishing between genuine security events and known false triggers caused by challenging environments such as snow, wind, rain, hail and water reflections. This brings the added benefit of users only being alerted when it's absolutely necessary.

It's ideal for high-security applications and provides automatic object detection over large distances such as perimeter protection of airports, critical infrastructures, government buildings, border patrol, ship tracking and traffic monitoring (e.g. wrong-way detection, traffic counts, monitoring roadsides for parked cars).
The potential to increase your peace of mind

Built-in Intelligent Video Analytics provides more benefits than simply keeping watch for intruders. By interpreting in detail the video data captured by these cameras, it elevates their importance far beyond security. For example, interpreting video data helps to monitor consumer patterns, like identifying 'hot spots' in an airport's shopping area; information that can be used to increase sales or improve the experience of travelers by identifying possible bottlenecks in foot traffic.

However, detailed analysis relies on detailed imagery. With FLEXIDOME IP starlight 8000i dome cameras, capable of up to 4K Ultra HD, you can capture every detail. What's more, with frame rates up to 60 fps FLEXIDOME IP starlight 8000i cameras capture fast-moving objects easily, whilst dark and bright spots pose no problems thanks to the High Dynamic Range.
Reduce the strain on your network, and workload

The Bosch FLEXIDOME IP starlight 8000i range features Intelligent Dynamic Noise Reduction and intelligent streaming combined with H.265 video compression. This can reduce bit rate by up to 80% to keep video data manageable, while substantially reducing network strain and storage costs without compromising video quality. And, like all Bosch network cameras, the range offers various sophisticated software and hardware measures, such as a built-in Trusted Platform Module, to maintain the security of vital video data.

A category-changing concept in video security, the new Bosch FLEXIDOME IP starlight 8000i range delivers clear benefits from the outset.

Request more information from our team